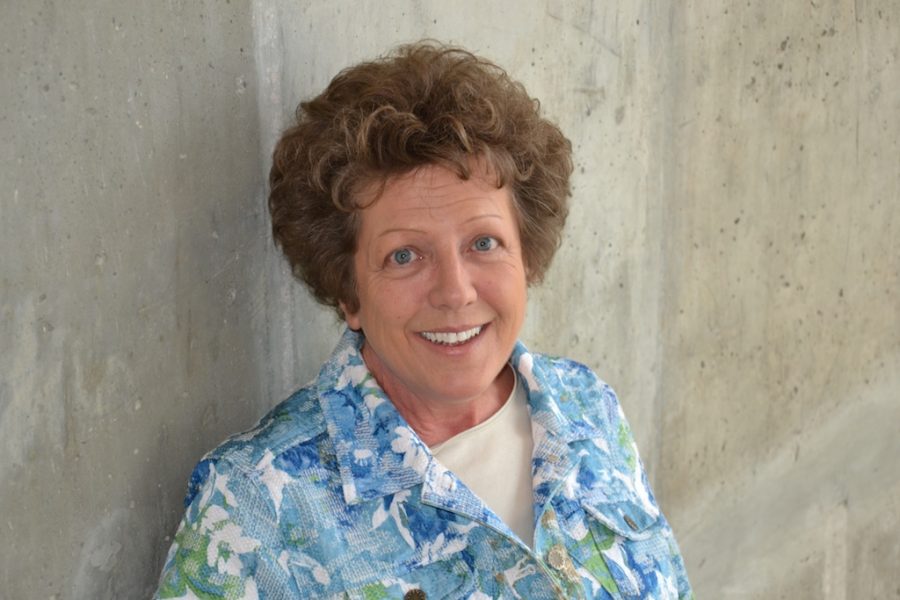 Vicki is a Denver native and has always lived in Colorado. She has returned to Arapahoe Community College (ACC) again to obtain a degree in Journalism. In 2007, she received her A.A.S. in Paralegal Studies at ACC.
Vicki enjoyed the paralegal program and continues to thrive as a paralegal in the civil litigation field. Over the years however, two bright embers of interest burned steadily--writing and politics. Vicki loves to write. She had also adopted a healthy obsession with national politics following the U.S. Supreme Court Opinion that gave George W. Bush the 2000 Election, the Presidency, instead of Al Gore.
After the tragedy of September 11, 2001, she began watching news more diligently, learning more and more about how our democratic form of government works along the way.
In 2008, when President Obama came on stage, Vicki realized she was on the sea-ship of political change in our national politics. She began donating to political candidates and causes, and speaking out on social media.
The election of 2016, to Vicki, was equivalent to the election of 2000—mind numbing surprise, experiencing all the stages of the loss, and then ultimately embracing a stronger determination to help—to help unite people, not divide people.
After being a reporter for the Arapahoe Pinnacle, this year Vicki is working with the journalism team as News/Politics Editor and Opinion Writer, learning the ins-and-outs of news editing and new media, such as Facebook and Twitter presence, reporting, and sourcing.
Vicki Johnson, Political Reporter
Dec 10, 2017

Congress and Cabinet Watch III: Secretary of State Tillerson is Emptying State Department

(Story)

Dec 08, 2017

Russian Interference Investigations Follow Money Trail

(Story)

Dec 08, 2017

Congress and Cabinet Watch IV: Treasury Secretary Mnuchin, and the Republican Tax Bill

(Story)

Nov 17, 2017

Arapahoe Community College New Model of Instruction: Shared Governance at Warp Speed?

(Story)

Oct 27, 2017

It's Budget Time in Congress; Let's Talk About the Money

(Story)

Oct 20, 2017

'Resistance': The People's Super PAC

(Story)

Oct 13, 2017

The NRA is Not a Branch of Government – Congress Is

(Story)

Oct 13, 2017

Enormity of California Wildfires Stun

(Story)

Oct 06, 2017

Quit Playing Games With Our Digital Lives

(Story)

Sep 28, 2017

Puerto Rico Sends S.O.S. to Its Own Federal Government

(Story)

Sep 22, 2017

Mexico Suffers Second Earthquake in Two Weeks

(Story)

Sep 15, 2017

Congress and Cabinet Watch II: Betsy DeVos

(Story)

Sep 08, 2017

Congress and Cabinet Watch

(Story)

Sep 08, 2017

The Conservative Policy Experiment Revealed

(Story)

Sep 07, 2017

News Update: Russia Investigations into Hacking Collusion

(Story)

Sep 07, 2017

News Update: Colorado Legislature, Colorado Roads

(Story)

May 17, 2017

Russia is Big. So Is Trump's Russia Problem

(Story)

May 05, 2017

High Court Hears Religious Discrimination Case

(Story)

May 05, 2017

Changing a Form of Government, One Privatization at a Time

(Story)

Apr 28, 2017

The Fairness Doctrine: To Be or Not to Be Fair and Balanced

(Story)

Apr 28, 2017

Public Schools: Students Face Trio of Storms

(Story)

Apr 21, 2017

A Search for Terms, In Terms of a Search

(Story)

Apr 14, 2017

Writer's Studio Literary Festival 2017: Aspiring Writers Want to Go

(Story)

Apr 07, 2017

Republican Law on Internet Privacy: There Shall Be No Law at All

(Story)

Mar 31, 2017

Building Fee Vote: Students Will Vote Beginning APRIL 17

(Story)

Mar 30, 2017

Fixing Colorado Roads: Lawmakers Formulate Plan

(Story)

Mar 09, 2017

Trump's Travel Ban: Round Two

(Story)

Mar 09, 2017

Welcome Airline Passenger – Will That be Body Scan or Rigorous Pat Down?

(Story)

Mar 02, 2017

Don't Mess With the Press

(Story)

Mar 02, 2017

Sessions Paves Path to Prosperity for Private Prison Contractors

(Story)

Feb 24, 2017

Moral March to Higher Ground

(Story)

Feb 17, 2017

Op-Ed: A Case for Civic Engagement

(Story)

Feb 09, 2017

President Calls for Abolishing Johnson Amendment

(Story)

Feb 01, 2017

Immigration Executive Orders Motivate Resistance in Communities

(Story)