Writer's Studio Literary Festival 2017: Aspiring Writers Want to Go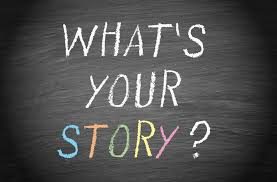 Aspiring writers seeking to absorb information and learn new skills came from areas as far away as Loveland to attend Arapahoe Community College's annual Writers Studio 2017 Literary Festival, open to all Colorado residents.
With the goal of providing people in the community and students more access to published writers in Colorado, ACC hosts the annual Writer's Festival, which includes workshops, authored readings, book sales and signings, and award recipient announcements.
This year's Spring Literary Festival on April 8, 2017, offered published author workshops in nonfiction, poetry, and fiction.
Mary Taylor Young is an award-winning author, who has published over 15 books. She has written about Colorado landscapes and heritage of the American West for 30 years. Simply put in her bio, she "brings western landscapes to life with vivid portrayals." Young sold signed copies of her book at the event, and there was a line for purchases.
The workshop on "Creating a Sense of Place in Your Writing" was led by Young.  The ultimate goal of the exercises, she revealed, was to show writers how to "touch hearts and minds at the same time." She explored ways to use language to appeal to the senses of readers. One tip she gave on writing techniques: scratch all adjectives out of a written piece; see how the words look. "There has to be a reason you put the word down", she added.
Award recipient freelance editor and published author Andrew McFadyen-Ketchum is a Lecturer of Creative Writing and English at the University of Colorado. Andrew headed the workshop "Lyric-Narrative: Putting the hyphen between Lyric and Narrative." He taught poetry writing techniques by having attendees write a poem from scratch, illustrating poems that focus on both lyrics and narrative all at once to compose a story that flows, or as he put it, "sings."
During lunch, McFadyen-Ketchum helped an aspiring writer to analyze a poem she had been working on.  He offered examples of how to use more precise words that helped her story flow better and set a more vivid scene.
Published author Erik Storey taught the workshop "Write What You Know." Storey showed the class how any experience large or small is ripe for a fiction story. Most people read for the characters in a story, and each character needs some human element with emotions in order to keep the reader engaged. A good story needs conflict, a descriptive setting, a theme for the characters and setting, and a plot.
Most importantly, Storey said it must appeal to the five senses. Two senses per page are generally required in order to keep a person interested.  So, with the smell of coffee brewing, and bellies a full from lunch and a cookie, attendees enjoyed listening to stories from featured guests.
The authors and workshop leaders led attendees on a journey with selected readings from one of their publications. Juliet Hubbell read The Owl story to the attendees during lunch. Harrison Candelaria Fletcher read portions from his book, Descanso For My Father: Fragments Of A Life. Taylor Young read from Land of Grass and Sky: A Naturalist's Prairie journey and The Colorado Wildlife Viewing Guide, and Erik Storey illustrated his fiction writing and how any experience can be the basis for a good story.
Harrison Candelaria Fletcher led the workshop "Flash Forms: Maximizing Miniatures," which was a look into short-form literature and prose poetry. Among other awards, he received the Colorado Book Award for Creative Nonfiction and thee International Book Award for Best New Nonfiction for his book titled Descanso For My Father: Fragments Of A Life. Fletcher spoke about viewing stories big picture versus particular angle, and about bringing an adventurous spirit to written stories.
Juliet Hubbell rounded off the day with a presentation on "Top Ten Tools for Publishing Your Work," a subject she teaches at Arapahoe Community College. Hubbell published a short story called "The Owl," which won the 2015 Montana State Fiction Award. She has also published articles in dozens of publications and journals. For writers ready to begin their search for a publisher, and for published authors seeking more avenues for future submissions, attendees received valuable information from Hubbell such as submissions tracker, names of database journals and magazines to submit to, a template query letter, and tips on writing an author bio.
This year's award and scholarship recipients are Abbey Jones, Ahja Fox, and Whit Wolanin, who also treated attendees with readings from their work. Abbey Jones, a member of ACC Writer's Studio Student Club, won both the poetry and prose categories in the club's contest, in which students judge the entries. Ahja Fox and Whit Wolanin won scholarship awards for their creative writing.
No matter the level of interest or area of interest in writing, the annual Arapahoe Community College Writer's Studio Festival inspires, empowers and informs.  As one attendee named Pat put it, "You just can't beat the level of information and resources offered at the reasonable cost to attend the event."