Moral March to Higher Ground
Protests and marches have erupted in cities across the nation in response to the flurry of new and proposed policies by President Trump and the republican majority in congress.
But why are they marching?  And what in the world is going on in government?
To gain some perspective on both, one has to look no further than to North Carolina's Moral Mondays Marches.
North Carolinians have been marching annually for five years now.  They have been protesting in response to economic, social, and voting legislation from republicans unleashed on the state since obtaining veto-proof control of state government in 2012.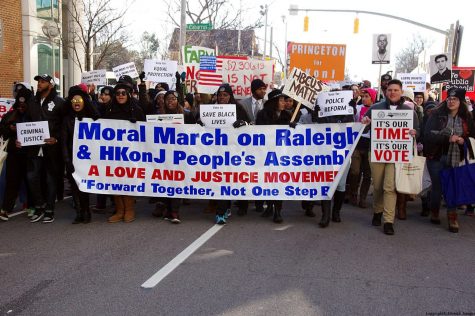 Since obtaining that much control, republicans in North Carolina have, among many other actions, cut funding for public schools, eliminated the earned income tax credit, blocked the Medicaid expansion (denying 500,000 people the benefits), cut unemployment benefits to 170,000 people and created massively restrictive voting laws.
The Moral Monday protests began as weekly demonstrations at the North Carolina state legislature where people showed up to voice concerns about the policies.  Rebublicans did not back down, and the protests continued with the Monday marches for weeks.  Since then, the movement has gained momentum as an annual march, because the republicans continue to force an aggressive conservative agenda in North Carolina.
The Rev. William Barber is the president of the North Carolina Chapter of the NAACP — and the Moral Mondays protest leader.  In a 2013 interview, Rev. Barber thoroughly explained the history, purpose and goals of the Moral Monday protest movement.  He said the protests are only one part of a four-party strategy to stop what he defines as abuse of power: voter registration, voter education, social media, and legal.  He said the movement seeks to transform politics by pushing a moral agenda rooted in constitutional values.
In 2014, the Moral March drew about 80,000 people, and this year turnout was larger than ever.
North Carolina's HB2 bill, otherwise known as the "Bathroom Bill", fueled many of the protesters.  Others were protesting North Carolina's controversial abortion bill.  Republican leaders in the North Carolina legislature are also producing and proposing other inflammatory –if not discriminatory– LGBT measures and immigration laws, all of which added momentum to the movement.
In an interview with the Greensboro AP, executive director of the N.C. Republican Party Dallas Woodhouse said that the agenda protesters are fighting for "would only create bigger government and more expansive government, higher taxes, and fewer jobs in North Carolina and does not represent the agenda of most North Carolinians".
In response to the weekly protests, Mr. Woodhouse claimed that the marchers were pushing a far left agenda that would cost taxpayers billions of dollars.
"The things they support have been soundly rejected at the ballot box by the people of North Carolina," he said.
North Carolina republicans consistently argued that the restrictive voting law they passed was necessary to combat voter fraud, but a Federal court has recently struck down the law citing its clear immoral intent.  Republicans, however, continue to stand behind claims of voter fraud, and continue to defend laws protesters deem to be harmful, wrong and immoral.
Where republicans won't back down, neither will protesters.  "This country is my home," said one protester,  "and what's happening to it is not okay.  We need to stand up for what we believe in and we are better than this!"
President Trump and the republican majority congress have been pushing similar legislation also in lightning fashion since inauguration day.  People in many states are marching now.  The voices of North Carolinians are amplified in unity with people across the nation.
North Carolina's Moral March protesters are leaders in this new protest era, as people march for a decent and moral agenda in government.  But some of the parallels are clear: as North Carolina goes, so goes the nation.
Photos below by Lonnie Webster/HCPress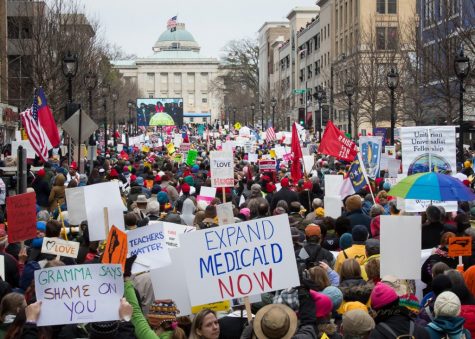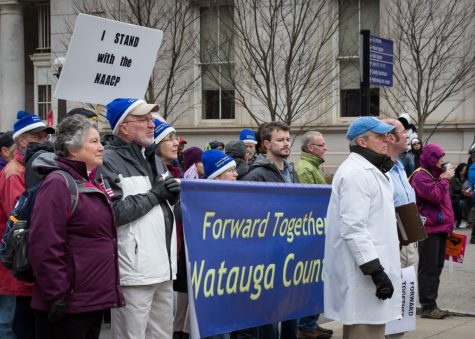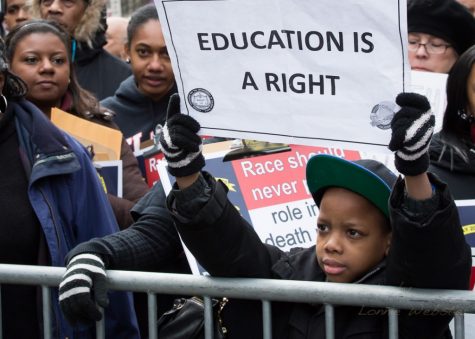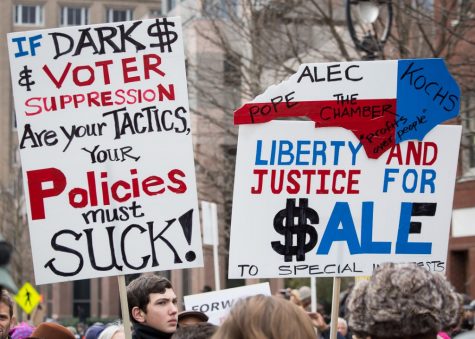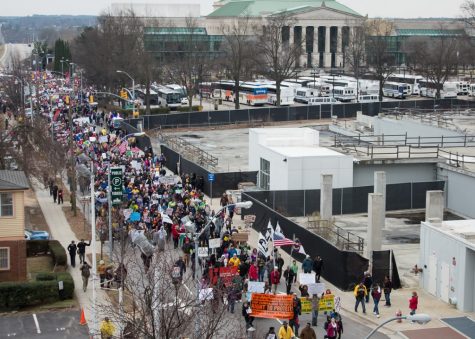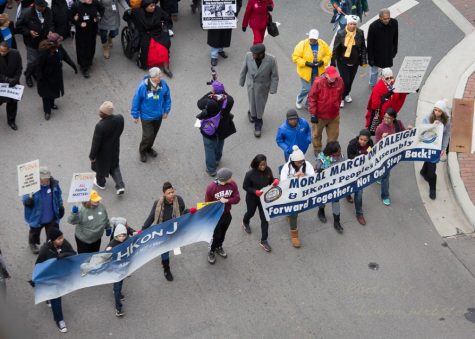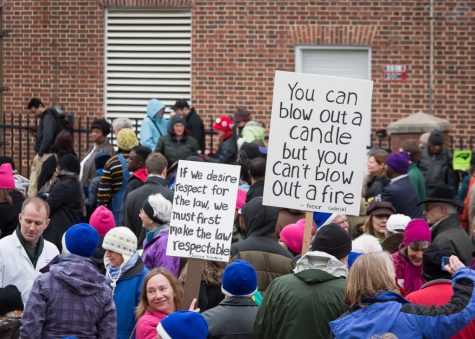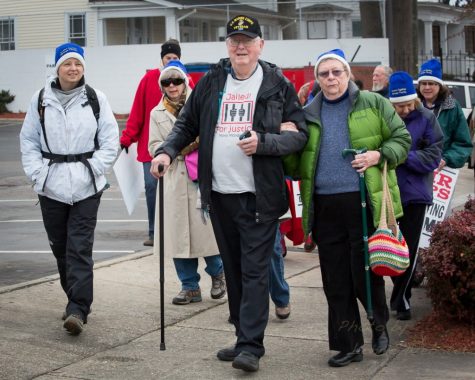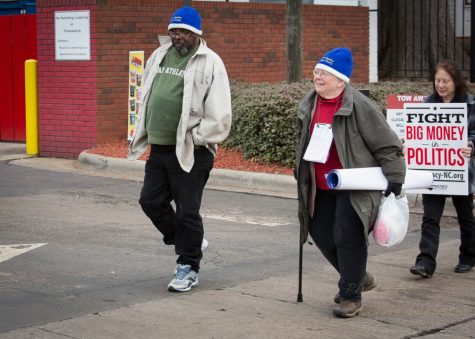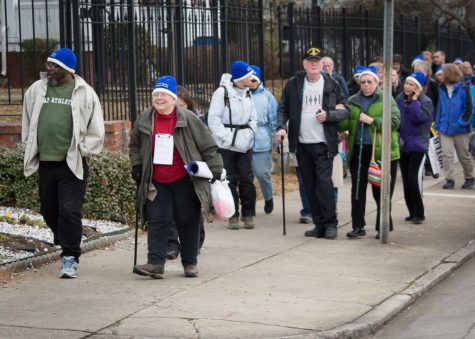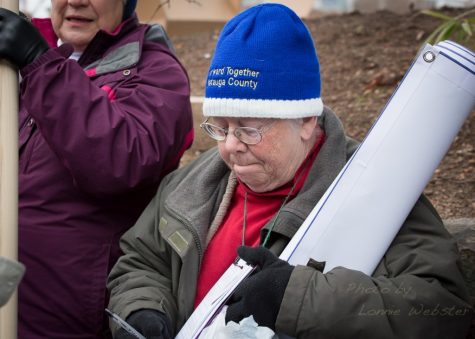 Leave a Comment