Aurora Poet Laureate, Ahja Fox, at ACC's Writers Studio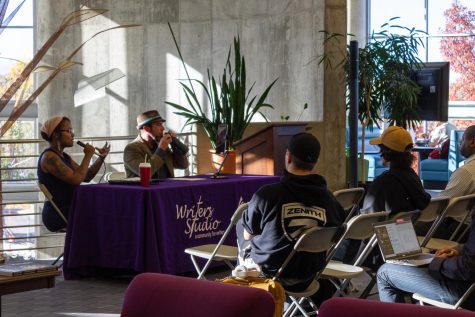 Last week at Arapahoe Community College (ACC), literary professors and students gathered to listen and ask questions to ACC alum and Aurora poet, Ahja Fox. Fox told her story and encouraged students to do the same.
Having graduated from ACC in 2017 with an AA in Creative Writing with Emphasis, Ahja Fox excelled at creative writing and thought. Fox was the Writer's Studio Club President for about 2 years at ACC and received the Writer's Studio Scholarship in 2016. Ahja Fox's teachers and mentors included Kathryn Winograd, Andrea Mason, Juliet Hubbell, and more.
Her works consist of a CAAPP Book Prize Finalist in 2021 and a GASHER Press First Book Scholarship Finalist in 2022. Many pieces of her literature deal with immigration, death, and other topics often found puzzling to the human mind.
Ahja Fox was honest and full of energy when talking to students and professors, stating, "As a poet, you have to constantly be challenging yourself."
Fox too ensured that the audience understood the writer community and the level of support out there for everyone to express how they feel about anything and everything.
"Just the act of showing up is something that is extremely important. However far you can get hands-on for research, DO," preached Ahja Fox.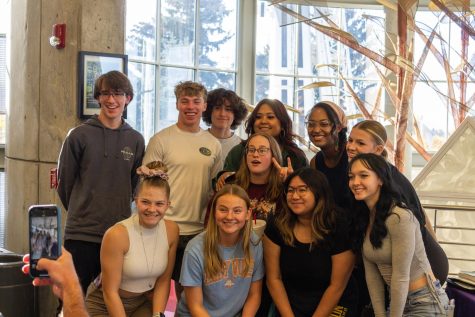 In an era with technology at every corner, Fox stated that writing and research have become much easier and more accessible. "With social media, writers can become more connected and social than ever."
On her website, Fox has links to online databases for writings events in Colorado to help feed the need for information to write on and engage in.
"Being observant can make a huge difference when it comes to inspiration", Ahja Fox stated. The primary message to audiences is that there are many resources out there for writers and that the community is alive and thriving. "People will start to notice when you start to show up to events and listen," Fox said.