The Popular Murder Mystery Dinner Theater Returns to ACC
---
The year is 1898 and Baron Von Richthofen has invited a traveling theater troupe to be guests at his castle. The events that follow explore the thin line between truth and fiction. 
---
The biggest event of the season at ACC is returning this month — The Murder Mystery Dinner Theater.
An English theatrical company is seen touring America in 1898. And naturally, as with all murder mysteries, things go horribly wrong. There might be a vampire in their midst and they have to work together to stop it before all of them turn up dead.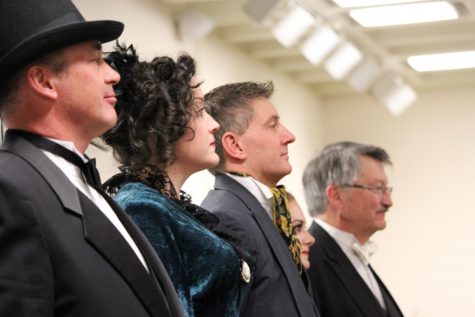 The past shows have been extremely popular, selling out every year.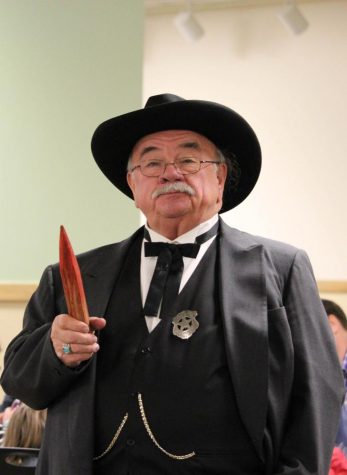 "The Tin Man Murder" was a 1930s detective mystery filled with twists and turns. In "Masquerading for Murder," everyone was in costume for the 1924 annual meeting of the Society of Spiritualist Research, attended by famous mediums, authors and some of the greatest magicians in the world. In "Murder on Location," the audience found themselves in the middle of a movie production set in the 1950's.
Join an incredible theater troupe from Colorado Springs this Tuesday, Feb. 28 at 6:00 p.m. in the Summit Room (M1900). Skip the value meal for a night and enjoy a delicious steak dinner and a show where participants are encouraged to come in costume. Purchase tickets in the Student Engagement Center, M2720 for only $5 each. Have questions? Contact the Student Life office at 303.797.5668.  Tickets are still available.
This show is designed for all ages, so bring your friends and family to this deadly classic.
Do Vampires exist? Who's been eating all the spiders? And what is that smell?  Find out at ACC's Murder Mystery Dinner Theater.
Leave a Comment