The Unfortunate Task of Being Asked to Bring a Dish! Easy Recipes for all!
Spending the holidays with friends — it's what makes the season special! If it hasn't happened yet, fear not, it soon will: you'll be asked to bring some kind of a dish to a get-together. *GULP.*
But fret not!  Here are a few (easy) recipes, so no matter what you've been asked to bring, you can be prepared to take something easy and delicious. and luckily, all of the following yield around 8 servings, so you'll always have plenty for everyone.
You've been asked to bring a beverage:
Easy Eggnog (alcoholic or not)- Everybody likes 2 liters of soda or a nice bottle of wine, but if you're feeling 'fancy'…Here's what you'll need:
2 eggs, well beaten
3 tablespoons sugar
1 teaspoon vanilla extract
1 dash ground nutmeg
2 1/3 cups low-fat milk (for a thicker eggnog, sub for condensed milk)
How to do it: Blend together eggs, sugar, milk, vanilla, and nutmeg.  Chill for 20 minutes or so. Feel free to add 1 1/2 cups of your favorite Bourbon or rum for a more adult beverage.
You've been asked to bring a side:
Creamy Au Gratin Potatoes- Tis' the season to be thankful for all you can do with potatoes, even mo
re so if they've got cheese! What you'll need to cheese it up:
3 tablespoons all-purpose flour
1/2 tablespoon salt
3 tablespoons butter
2 cups milk
1 1/2 cups shredded Cheddar cheese
Aluminum foil
How to do it: Preheat oven to 400 degrees F (200 degrees C). Butter a 1 quart casserole dish.
Layer 1/2 of the potatoes into bottom of the prepared casserole dish. Top with the onion slices, and add the remaining potatoes. Season with salt and pepper to taste.
In a medium-size saucepan, melt butter over medium heat. Mix in the flour and salt, and stir constantly with a whisk for one minute. Stir in milk. Cook until mixture has thickened. Stir in cheese all at once, and continue stirring until melted, about 30 to 60 seconds. Pour cheese over the potatoes, and cover the dish with aluminum foil.
Bake 1 1/2 hours in the preheated oven.
You've been asked to bring an appetizer:
Baked Brie- Hope you guys are ready for some more cheese puns! Cheese puns are delightful, and this Baked Brie is so easy….it's cheasy! What you'll need:
1/4 wheel brie

4 tablespoons honey
Crackers of your choosing
Sliced apples and/or pears
How to do it:Preheat the oven to 350 degrees F.
Place the brie on a sheet pan covered with parchment paper and drizzle with the honey. Bake for 5 to 7 minutes, or until it starts to ooze but not melt.
Serve with crackers and fruit
You've been asked to bring a dessert:
Christmas Grasshopper pie (no bake!)- Anybody can whip this delicious chocolate and peppermint pie up! Go ahead give it a go, you'll thank me later! What you'll need: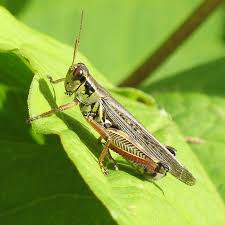 1-1/2 cups cold 2% milk
1 package (3.9 ounces) instant chocolate pudding mix
2-3/4 cups whipped topping, divided
1 package (4.67 ounces) Andes mint candies, chopped, divided or one package crushed peppermints
1 chocolate crumb crust (9 inches)
1/4 teaspoon mint extract
How to do it: In a small bowl, whisk milk and pudding mix 2 minutes. Stir in 3/4 cup whipped topping. Fold in 3/4 cup of the mint candies. Spoon into crust.
Place remaining whipped topping in another bowl. Fold in extract and, if desired, food coloring. Spread over pudding mixture; top with remaining candies. Refrigerate, covered, 4 hours or until set.
Hopefully, some of these might help some of you! Happy Holidays!