All will remember Peyton Manning's greatness
On March 7, Peyton Manning held a press conference at 11 a.m. MST to announce his retirement. The future Hall of Famer stepped to the podium and, in an emotional tone, did what was obviously difficult for him to do, and announced his retirement from pro-football.
As people questioned the prolonged lead up to Manning's announcement, they failed to realize the crushing feeling of admitting defeat. Manning had beaten many foes during his career; neck injury, Tom Brady, cold weather, but father time is undefeated. Peyton Manning put up a good fight, and for 18 years, Peyton Manning's reign dominated, and it's because of that dominance that Manning had such a hard time saying goodbye.
In the first 14 seasons of his career, Peyton Manning won ten or more games in eleven of those seasons, including his rookie year and a year off for neck surgery. More impressively during his Colts career, Manning led his team to seven straight 12 win seasons. As a colt, Manning did what only three people have ever done — he won back to back MVP awards, then he did it again, totaling four MVPs in seven years. The Colt's won Super Bowl XLI and Manning won Super Bowl MVP. In 2011, Manning elected to have neck surgery and forgoed the entirety of what would be his last season as an Indianapolis Colt. Manning finished with the Colts all-time records for wins, passing touchdowns, pass completions and passing yards, but perhaps his most important record was bringing Indianapolis its first Super Bowl.
Act two of Manning's career started in 2012, when he joined the Denver Broncos, continuing in an already historic career. Manning won NFL Comeback Player of the Year in his first year back from a surgery that had people questioning his efforts. During the following year Peyton Manning put on a spectacle of a season and a debatable best for his career. Manning broke Tom Brady's record for most touchdowns in a season with 55; he also broke the record for most yards in a single season with 5,477. Manning led the Broncos to the most points scored out of any team in the history of football in that 2013 season, as he turned in an MVP season for his fifth and final MVP.
In his final seasons as a Bronco, Peyton Manning put the finishing touches on the career of a man who had never been beaten. In 2014, Manning became the all time leading touchdown passer. He already had the most MVPs and passing yards out of any player in the NFL, but still Manning wanted more. In his final season, Manning won his second Super Bowl. Critics will say Manning won while playing his worst football and entirely due to his defense, but history does not remember the details — it will only remember the greatness.
During the press conference Peyton Manning told stories, thanked all and reminisced about things he would miss. His final words were, "God bless all of you and God bless football." The truth is many of people have said God bless Manning during his career, and for years after they will tell stories about Peyton, they will thank Peyton and they will reminisce about… Peyton.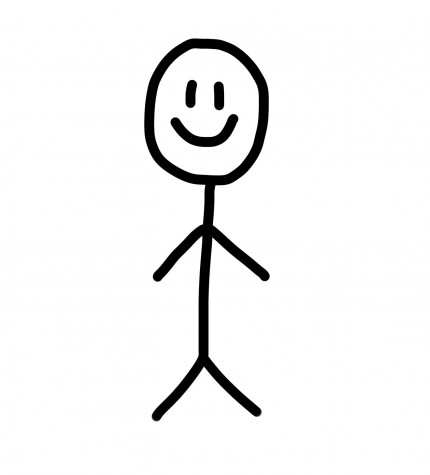 Anthony Silio, Arapahoe Pinnacle Reporter
Anthony Silio, a second year student in ACC's journalism program. Born and raised in Miami, FL., Anthony moved to Denver almost two years ago. He enjoys sports, but has not abandoned his hometown fandom.  He would like to continue...