CHSAA Shortens High School Boys Baseball Season.
When the COVID-19 pandemic closed high schools across Colorado last year, the season for spring sports was abruptly ended, with the majority of teams not even getting a chance to play a game, or hold an event. Coming into the 2020-21 school year, Fall sports were allowed to resume play, albeit with a shortened season.  While girls softball went on with their shortened Fall season. With baseball season on the horizon, some uproar has been sparked by CHSAA's (Colorado High School Athletics Association) decision to shorten the baseball season as well.  
The shortened season comes at the accommodation of the girls softball season, but boys baseball feels slighted by the decision.  In the past two years, girls softball has played twice as many games as boys baseball, due to the 2020 Baseball season getting cancelled before the season began. The decision has coaches and players alike hoping that CHSAA will return to their initial agreement of a full season.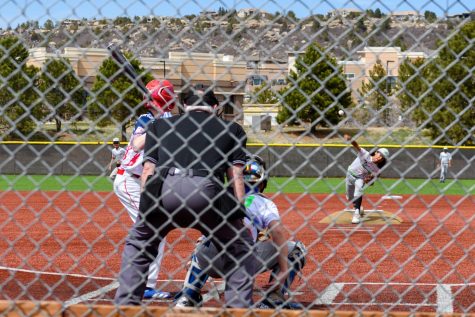 The baseball team at Englewood High School was one of the teams affected by this shortening, and it's a frustrating ordeal for Head Coach Kyle Brink to have to handle. Brink states, "We were not very pleased to find out that are season was shortened, and that goes for all coaches in Colorado." CHSAA's reasoning for shortening the baseball season makes sense when you apply the logic to only this season, but what has the baseball side irked. Brink says, "The reason behind the decision was due to Title 9 and making sure softball and baseball had the same number of games…The one thing CHSAA forgot was that softball had a season [last year] and baseball did not."
Unlike the coaches, players took no issue with a smaller schedule, simply eager to set foot on the diamond again. Englewood High School Junior Hunter Johnson says, "It feels great to finally be back out here practicing and getting the chance to get games in…We had a really strong team last year, and it was unfortunate that we didn't get to show out for our school, but I'm glad that we were able to get back to it this Spring."
Some of the bigger schools got underway in April, but as for the rest of the Colorado High Schools, their seasons will be getting underway in early May, and they will play through June.