A Dessert Wonderland
Winter is in full swing, and the one place that you might go to hold a hot cup between your cold hands is jam packed with folks. With a new year peeking its head from the snow, it might be best to find a new place to hang out. One that not only has great coffee and tea, but also sweet and savory treats. This place is Born2Bake.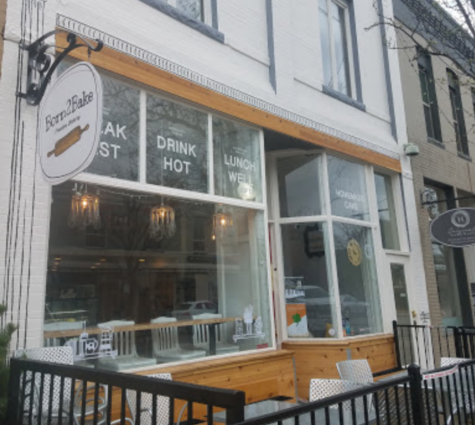 Located on 2540 West Main Street in Littleton Downtown (a five-minute walk away from the Arapahoe Community College main campus) this café and bakery has plenty to offer.
Don't be surprised if you've never heard of Born2Bake, because they haven't been around for very long. Owners Neil and Nicha Gattas first opened their doors in April of 2018 and have been doing their best to serve the Littleton community since.
Walking in to this quaint little shop you're greeted with a homey feel. The wooden furniture and hardwood floors make for a modern cottage setting, like something you might experience when visiting your eccentric great aunt who likes to bake. Immediately following this sight you'll be facing what seems to be a plethora of baked goods, all of which are homemade.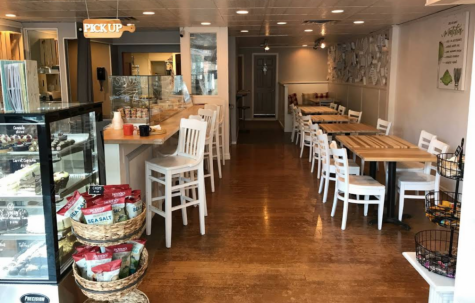 "We bake fresh every day, everything you see here we make in house," says Nicha, who is no stranger to homemade pastries. After graduating from pastry school in California, she worked in the industry in various bakeries, as well as becoming a cake decorator. Eventually she and her husband decided to make their dreams come true by opening their bakery café and finally being their own bosses.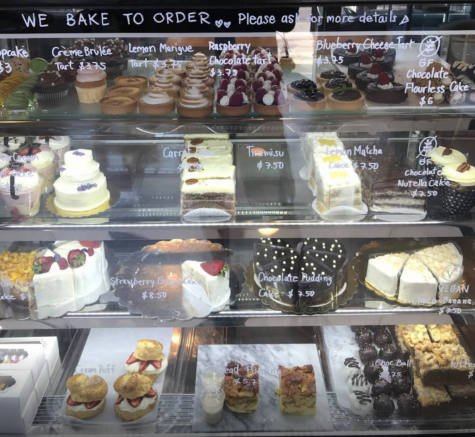 Born2Bake also caters to the vegan and gluten-free crowd by serving a handful of baked goods suitable for those who hold by these restrictions.
"We have plenty of cakes, cookies and tarts that are gluten-free, as well as one gluten-free breakfast item: the morning frittata," says Nicha. "We also have vegan options like the strawberry chocolate cupcake and the chocolate banana cake slices."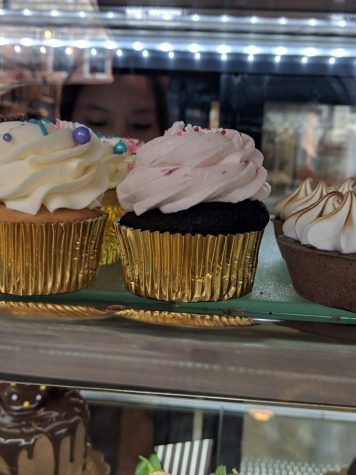 But even though sweet baked goods are the forte of these owners, Nicha and her husband Neil want to break into the lunch scene by offering croissant sandwiches and other savory lunchtime items.
"We see it getting a little slow around noon," says Neil, "So we are trying out some lunch specials that have seemed to be working."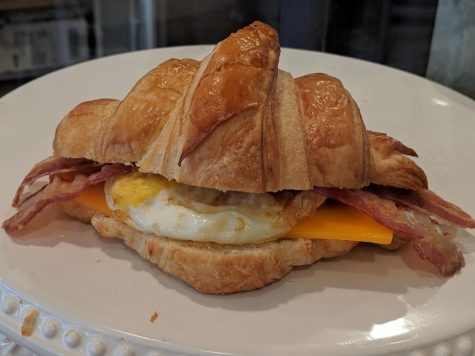 After all is said and done, who doesn't want to go to a quiet bakery and enjoy a cup of coffee and a cupcake made with love? Every time you walk into Born2Bake, know that you're not only supporting a local hard-working business, but also the dream of a young couple to do right by their community.