Vote For Our Lives, A Day to Remember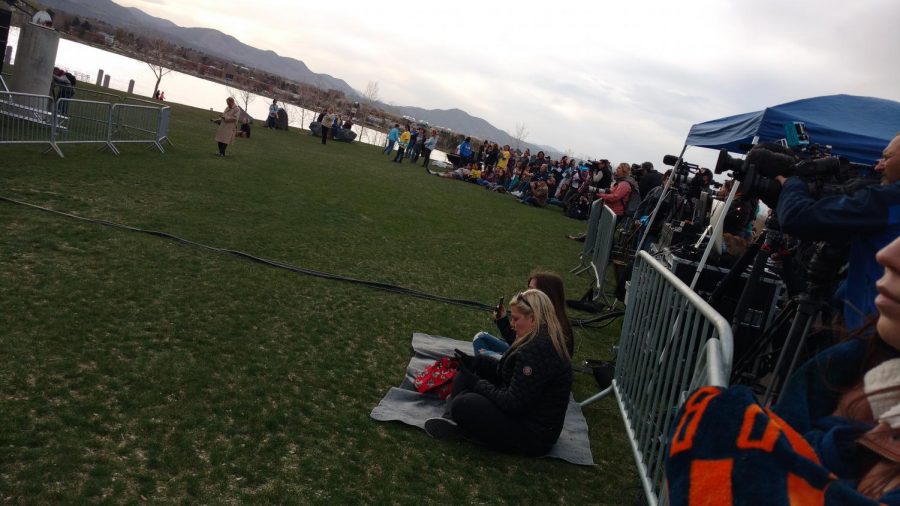 The windy evening of April 19, 2018, howled with sadness and dedication as over 500 attendees flood Clement Park in support of the Vote for Our Lives rally. Following the "March for Our Lives" movement on March 24, this rally was the next phase in the fight to reform gun control laws. Clement Park, adjacent to Columbine High School, was chosen to hold this event in memory of the students who were gunned down on April 20, 1999.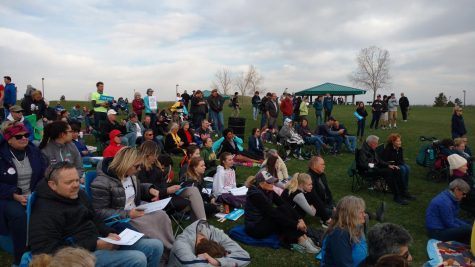 The main focus of this gathering was to get more adults, and kids who will be of voting age in November, to vote for stricter policies when it comes to gun control. Volunteers with clipboards were standing by to sign up any and all participants who were willing to register on the spot.
Many Coloradans, some impacted by gun violence, came out with signs and banners in hand to support the cause. Rick Martinez, a concerned citizen stated, "Vote for children's lives, even if you don't have your own."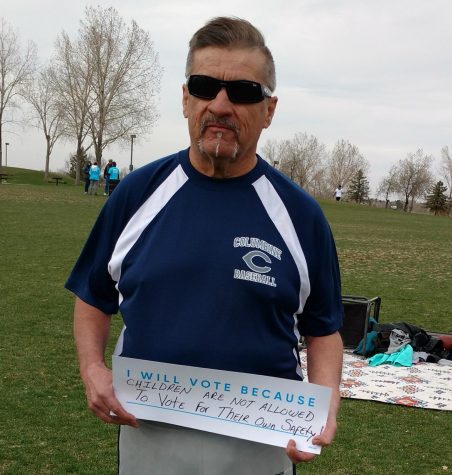 Jane Ziman, accompanied by her dog Niko, came out to be a part of the rally. "I totally support gun control," said Ziman, enjoying the growing crowd of participants.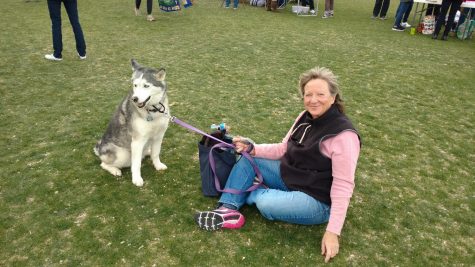 Student representatives of similar gun control groups were also in attendance. Sabrina Ehrnstein, one of the student walkout leaders of Heritage High School and member of the student-run group We Won't Be Next Colorado, came to show her support for the cause she and her group fight for.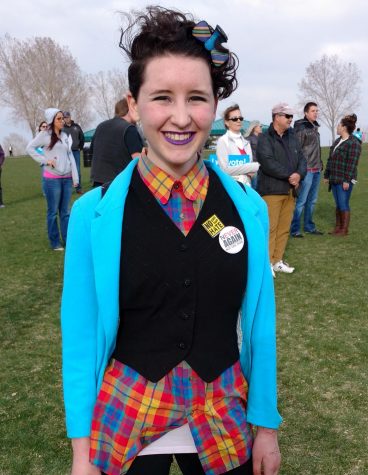 The Vote for Our Lives rally featured many excellent speakers, all of which had some connection, whether direct or indirect, to gun violence. They started off with Emmy Adams of Golden, Colorado, one of the leading organizers of the event. With a heavy voice, she addressed the crowd. Adams compared the resilience of the Colorado survivors to that of the Columbine flower; how it can withstand the harshest conditions and remain beautiful and strong. Carlitos Rodriguez, a survivor of the shooting at Marjory Stoneman Douglas High School in Parkland, Florida, spoke about the damage of his experience and his healing process thus far. Rodriguez opened with mention that he is a vlogger and a former resident of Venezuela. "I didn't know that when I moved here for a better life, I would have my life threatened by an AR-15," said Rodriguez.
Gun violence in the classroom wasn't the only topic that was covered at Vote for Our Lives. Youth Power Collective, a social justice movement out of Pittsburgh, Pennsylvania, addressed topics of street violence and police brutality. "Compassion over capitalism. We have the ability to shape history," said Nia Arrington of the collective.
Desiree Davis, mother of Claire Davis who was killed in the Arapahoe school shooting, was also present at the rally. She spoke about Claire's compassion and how her untimely death resulted in the Claire Davis School Safety Act. Religious leaders and members of the faith community were also among the speakers. Rabbis, priests, Muslim leaders and leaders of the local Buddhist monastery were just a few of those in attendance. They each preached a message of peace and love towards violence in this time of change.
After all of the speeches and heartfelt memories, the audience was treated to the soulful music of Isaac Slade, lead singer of The Fray, and his wife Anna Slade. Isaac Slade is a survivor of the Columbine High School shooting. He came to perform for the gathering in honor of the cause and those who had fallen to gun violence. "We are hurt, we are confused, and we are done," he stated.
To conclude the event, bagpipes were played to honor the memory Columbine students who had died in the halls of their school. Frank DeAngelis, former principal of Columbine High School, recited the names of those that lost lives on April 20, 1999. Afterward, a moment of silence was shared.
When the rally ended, the crowd dispersed. As the park that housed the dedicated spectators emptied, the survivors of the Parkland shooting and the other guests who spoke were seen in the distance laughing and taking pictures with each other. They had done well and were celebrating their success. This is an important lesson and something most people forget. There is a time for action, and there is a time to be sad. There is also a time for peace and victory. The light-hearted laughter of those that had a personal experience with death is a special gift and something that shouldn't be overlooked. This shows that healing is possible, and happiness can be achieved after tragedy.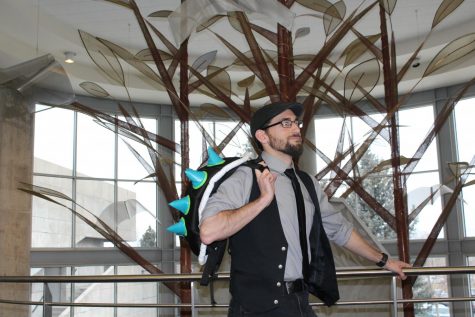 Dylan Boxer, Entertainment and Culture Editor
A veteran to the Arapahoe Pinnacle, editor Dylan Boxer is known for his quick wit and lightheartedness within the publication. When his not writing you can usually find him outside on his long-board or inside working on his next cosplay....