Faces of ACC: Diana Hornick
Editor's Note: Several parts of this story have been updated for unclear phrasing and to correct inaccurate information.
Born and raised in Pennsylvania before moving to Texas then making her way to Colorado 30 years ago, Diana Hornick has achieved a lot in her life. For the last 12 years, Hornick has worked as a full-time faculty member at Arapahoe Community College (ACC) in the communication department. Even more, she won ACC's Distinguished Faculty Award for 2022-23.
In addition to living in various states, Hornick has also studied various areas in her educational career. First, she got a bachelor's in professional writing from the University of Houston. When she came to Colorado, she then got a master's in applied communication from the University of Denver. 
She had her first start working in academia at the Community College of Denver (CCD) as a tutor in the writing center. Then she worked as a part-time instructor at colleges like Metro State University, CCD, and ACC before getting her current full-time position.
But she wasn't done. Consumed by a love for animals, Hornick also earned a Master of Arts in Zoology and Advanced Inquiry through a program offered by Miami University and the Denver Zoo.
While it is not common for most communication teachers to also have a zoology degree, it just makes sense to Hornick. Her office is filled to the brim with animal posters.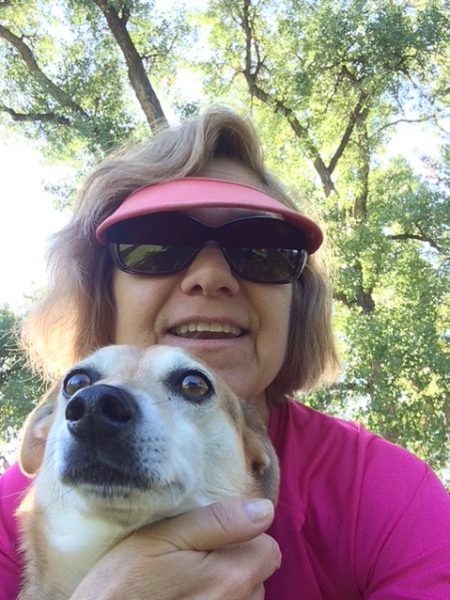 While Hornick has an impressive academic resume, she's also been busy over the past 12 years at ACC, where she founded the school's Service Learning program. Service Learning is a way for students to use what they use in the classroom in the actual world.
 "I love the service learning aspect in, where basically students get out in the community and volunteer as part of their coursework. So my students in communication are learning to be better listeners, they're watching nonverbal communication skills, while they're volunteering at, you know, a senior home."
Students get the opportunity to volunteer in the community to help their community to grow. According to ACC's Service Learning website, 24 different classes ranging from art, biology, communication, economics, English, psychology, and more in the fall 2023 semester. The website explains a bit more about how Service Learning works: "As an ACC student, you may have courses that incorporate Service Learning projects or assignments into the curriculum. You'll earn points for working for a non-profit agency, getting involved in community-based organizations, committing Random Acts of Kindness (RAOK), or exploring a career, such as nursing, social work, child care, or police and fire services."
In addition to Service Learning projects in her own classes, Hornick also hosts Earth Day volunteer outings for the ACC community at places like the Denver Audubon Nature Center, where people plant native shrubs and trees, pull invasive weeds and plants, and clean up trash.
Of course, teachers have a life outside the classroom. Unsurprisingly, Hornick spends a lot of her time volunteering, including at the Wild Animal Sanctuary, a 1,214-acre home for lions, tigers, bears, wolves, and more that helps "rehabilitate newly-rescued animals prior to their being released into large acreage natural habitats" in Keenesburg.
"I think after I retire, I would do something," Hornick said. "And work with wildlife."