Many residents of Colorado consider Halloween to be their favorite holiday, and that proved to be evident by the turnout at this year's Halloween event, rightly dubbed "Halloween Headquarters". Ghouls, goblins, witches, and a board game character or two made an appearance and probably ate way too much candy. Attendees also enjoyed various ghastly activities such as pumpkin painting, potion making, ghost hunting, and cupcake decorating. Additionally, guests tried their luck with some delicious mocktails brewed by some student volunteers.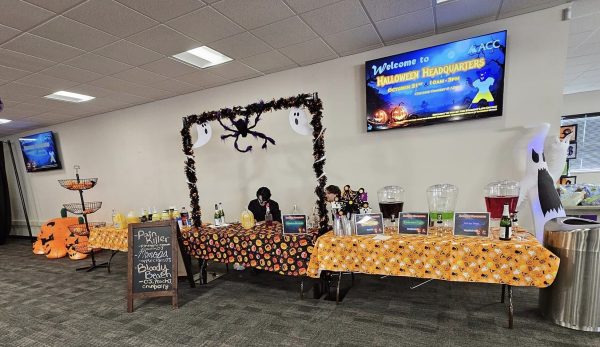 Then around noon, things really got hoppin' when the emcees for the day Dan Balski and Elise Evans announced a costume contest. First off, student contestants lined up and showed off their costumes to the party's guests. A student dressed as Michael Jackson won first prize, then moon-walked off the stage with trophy in hand.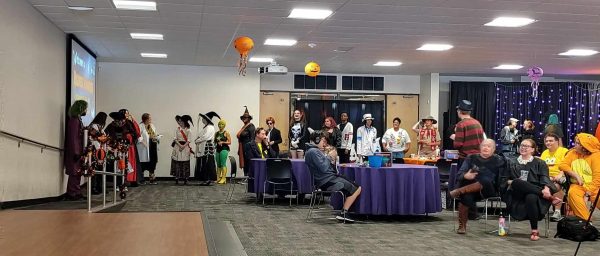 Next up were ACC staff. Most of the contestants entered as a group and wowed the judges, but in the end only one group could win. The Addams Family stole the show and crept off stage with their first-prize trophy.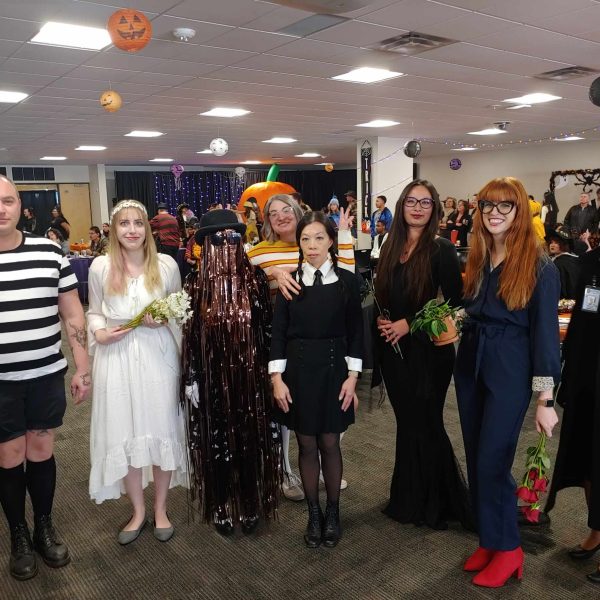 "The Halloween Headquarters is one of the biggest events that ACC holds a year," said Student Life Senior Coordinator LaMario Fortson. "I am happy to be the person spearheading the event along with my amazing student workers and the Student Government who help with brainstorming, processing, and planning. So that we can bring wonderful activities such as the Annual Costume contest, Halloween Trivia, ghost hunting, horror VR, and just overall fun activities to the ACC community."
Overall, the event was a blast had by everyone who attended this spooky party. We at The ACC Pinnacle hope that you had a fun and safe Halloween! Muah-ah-ah!!