Apathy & Celph Titled at the Roxy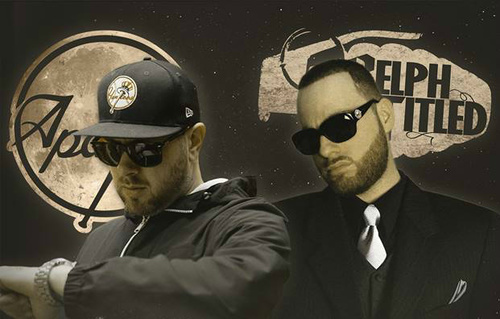 Connecticut's Apathy and Florida's Celph Titled are bringing their 'Widow's Son' tour to Denver on Saturday, March 24th at the Roxy Theatre.
The hip-hop duo predicates their attack on raw posturing and incisive lyrics, which is nothing new in hip-hop from coast to coast, but the presentation of both emcees features prime wordplay and steady flow. They have worked with artists from Tech N9ne to Xzibit to Fort Minor and have featured extensively with the hip-hop collective Army of the Pharaohs.
Ap and Celph's consistent, brazen, curb-stomp-your-ass delivery harkens back to the mentality of classic Wu-Tang Clan or Kool G Rap. It's a time-tested staple of hardcore hip-hop that continues to find its way into the verses on numerous rap LPs and attract any old school fan within earshot.
Indeed, CT's King and Florida's Cuban Missile are two of the finest underground hip-hop artists with a perpetual supply of cutting lyrics. See Apathy's Honkey Kong! or Celph Titled's The Gatalog: A Collection of Chaos for some samples of what these MC's bring to the microphone.
Tickets are available from via the Roxy Theatre.