Share The Warmth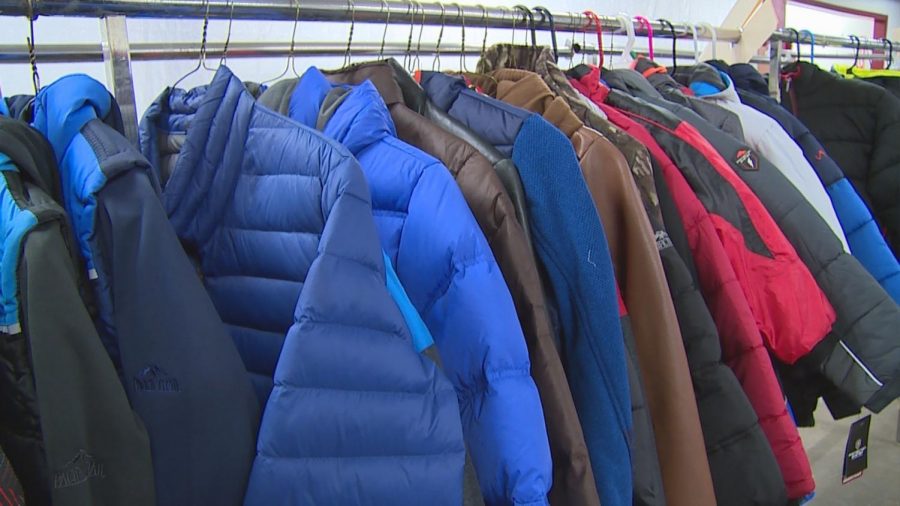 Volunteering to Learn (ViTaL) and Phi Theta Kappa (PTK) are holding a coat drive and want your help. Their goal is to collect 1,000 winter coats by September 13th, 2018 for Project Homeless Connect. Donated coats should be clean and wearable.
Josie Mills and Diana Hornick, founders of ViTaL, say they are looking for "lightweight down coats that stuff into their own pocket or into a stuff sack." However, any type of coat will gladly be accepted. From babies/kids sizes to adult sizes and everything in between, all sizes are needed. The donations can be dropped off at the Service Learning Center, room M4535.
For Valentine's Day, the Phi Theta Kappa club hosted a bake sale, and all of those proceeds will go towards the coat drive. When the time gets closer to September, ViTaL will use that money to purchase more coats in addition to those that are donated.
Project Homeless Connect is a yearly fair at the Denver Convention Center that provides many different services to the homeless such as housing services, resume workshops, clothing banks, childcare, pet care, etc. Mills and Hornick noticed that in the past, there has been an absence of coats among the clothing banks, so they decided to get ACC to fulfill this need. You can read how last year's fair went on Mills' blog post.
ACC will have their own table at the fair for the donated coats collected by ViTaL and PTK. The following are also sponsoring the drive: Student Life, the College Diversity and Inclusivity Project (CDIP), the Sustainability Club, and The Service Learning Center.
In addition to donating coats, students and staff can also help out by volunteering at the fair itself. It is for one day only, September 13th, and volunteers receive an additional free t-shirt. For more information and to register to volunteer, visit: volunteer.unitedwaydenver.org/event
Josie Mills hopes that many people will be able to take the day off from classes to go volunteer. "You can make a difference in one's life for one day," she says. In fact, Mills is trying to get at least one department to take that day off so all of the students and faculty in that department could volunteer at the event. However, nothing has been finalized yet.
Rashid Mohamed thoroughly describes the impact of this event on the individuals it benefits in his article "Reach Out and Touch."
Josie Mills and Diana Hornick created ViTaL in January 2016 to provide a volunteer organization for all of ACC, apart from the service learning groups for students. According to their web page, they "reach out to neighborhood organizations, providing volunteer opportunities for our employees so that they can collaborate with local partners prior to sending students out into the field on their own." You can see what else ViTaL has done by clicking here.
If you have any other questions, contact Josie Mills at [email protected] or Diana Hornick at [email protected]