Wayfarer at the Hi-Dive
We have one hell of a bill coming up at the Hi-Dive in Denver on Thursday, December 7th: two of this city's most ethereal groups, Wayfarer and Dreadnought, will be performing.
Denver's metal underground harbors many artists who seamlessly blend various genres and then pour restless emotion over their compositions. Perhaps the two best examples of this approach are Wayfarer and Dreadnought.
Dreadnought just released their third studio record A Wake in Sacred Waves this year to critical acclaim, even landing a spot on Decibel Magazine's Top 40 year-end list. The group's blend of electric with acoustic, clean vocals with harsh vocals and the incorporation of classical string instruments gives Dreadnought an extensive sonic repertoire to work with.
Their live performance is excellent; keeping listeners alert and engaged as it weaves in and out of folk, progressive and ambient metal.
Wayfarer crafts expansive progressive/black metal.  Much like Dreadnought, the Denver quartet creates a synthesis of metal's endless subgenres to form one unique musical entity. The group remains sonically harsh while carving channels of elaborate sound, a chief characteristic that must be heard in a live setting.
Just take a listen of the opening track on their 2016 LP Old Souls — you won't dare to tell me you're not intrigued.
Opening the show will be Kentucky-bred/Denver-based Saddle of Southern Darkness, performing their singular brand of "evil country."
This will be an exceptional evening facilitated yet again by two impressive groups from the diverse Denver pool.
Tickets available here.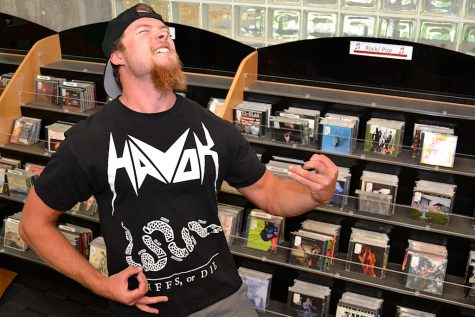 Jake Tharan, Entertainment Editor
Jake Tharan is a second year journalism student at ACC.  He is the current Entertainment Editor for the Arapahoe Pinnacle, having contributed as a music critic and reporter in the past.  Heavy metal is his aural pleasure, but he...