Crowbar at the Black Sheep
Crowbar just pummeled Denver in September as a part of the Metal Alliance Tour; now they are returning on a headlining run to the Black Sheep in Colorado Springs this Friday, November 24th.
Aiding Crowbar in this United States pummeling are Revocation, Tombs, Incite and Tricounty Terror.  This is an extremely diverse tour package offering a hearty slice of metal's subgenres.
Texas punk n' roll quintet, Tricounty Terror, and groovy Arizona thrash group Incite will be stirring up the venue early, so show up in time to catch them.
Brooklyn's multifarious musical entity Tombs is a superb group blending many styles into a sound that cannot be simply defined as metal.  You'll see what I mean if you catch their set exhibiting their vast sonic soundscape.
The technically dazzling Boston four-piece Revocation is tighter than they have ever been live.  The current lineup artfully provides searing progressive death/thrash in a live setting.  Try to keep up with vocalist/guitarist Dave Davidson's massive progressions.
NOLA group Crowbar has been called "the heaviest band on the planet" — they sound pretty close to that description on stage.  Perhaps this is attributed to the 'tune low, play slow' mantra, which manifests itself in spades through six and seven-string drags. Crowbar brings the aural equivalent of pain to life, but it sounds a whole lot sweeter than that.  Trust me.
Tickets are available here.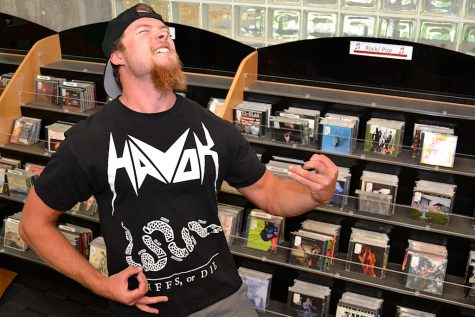 Jake Tharan, Entertainment Editor
Jake Tharan is a second year journalism student at ACC.  He is the current Entertainment Editor for the Arapahoe Pinnacle, having contributed as a music critic and reporter in the past.  Heavy metal is his aural pleasure, but he...