The Implacable Cannibal Corpse Returns to Denver
The most reliable death metal band on the planet is bringing their well-known and revered savagery to the Summit Music Hall on Wednesday, November 22nd.  That band, of course, is the mighty New York quintet, Cannibal Corpse.
These legends will be supported by some of the most consummate young groups in the metalscape today.
Texas thrash masters Power Trip will be providing direct support, and for good reason: The band coerces fierce crowd participation while performing with ardor.  There's a reason this group has opened for Obituary, Exodus and Lamb of God!
Arizona casket-dwelling, five-piece Gatecreeper are bringing their Sonoran Desert death metal back to Denver in all its glory.  The group just released two arid tracks from their Sweltering Madness 7", which I strongly recommend you listen to here.
Opening the night is Denver trio Of Feather and Bone, one of this city's finest examples of True Rocky Mountain Metal.  Arrive Early!
Cannibal just released their 14th (!!!) studio LP Red Before Black this November and its content is as consistent and gruesome as its thirteen predecessors. The group is approaching almost three friggin' decades together but the violent lyrics and gory album covers have not lost their place at the forefront of the band's image.
This is why Cannibal Corpse is regarded as one of the most consistent metal bands of all time; releasing records and touring the globe constantly to bring their sickening, distasteful and foul music to cloying fans at every corner of this rotten world we inhabit.
Tickets are available here. Attend and hear wholesome selections from Tomb of the Mutilated and Butchered at Birth.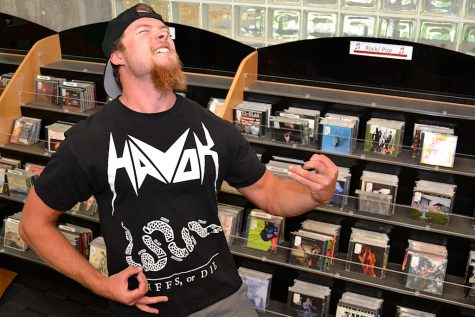 Jake Tharan, Entertainment Editor
Jake Tharan is a second year journalism student at ACC.  He is the current Entertainment Editor for the Arapahoe Pinnacle, having contributed as a music critic and reporter in the past.  Heavy metal is his aural pleasure, but he...