What You Missed at ACC's Broadcast Journalism Panel
"Journalism is not dead," it's thriving.
With a monstrous demand for higher accuracy, more accountability and less bias, journalists have a monumental task ahead of them.  Prior to the tumultuous election of 2016, journalism and journalists were losing appeal in the public eye, but the election itself sparked a renewed vigor within the realms of journalism.  Journalism saw new life breathed into it.
News consumers and producers alike saw a need for better journalism.  This need fueled boosts in ratings and numbers for many news organizations and inspired many people to broaden their depths of.  Riding this wave of revival, ACC's Journalism department, at the coaxing of Department Chair Jamey Trotter, managed to string together and host several panelists in a discussion of the impacts of broadcast and print journalism on America and the American public.
Arapahoe Community College hosts many events of notable value, but sadly some are not advertised well enough to draw in the turnout they deserve. The Broadcast Journalism panel that took place earlier this month was one of those events. If you were one of the many who missed out, here's a comprehensive recap:
On April 11th, ACC's Journalism and Contemporary Media department had the pleasure of hosting a discussion panel with five accomplished names in broadcast journalism. Each speaker, either formerly or currently with CNN, recounted their careers and answered questions about the media and fake news, what it's like working in a newsroom and more.
The speakers included Kim Bui Barnett, the only speaker still working at CNN and Jen Markowski, Chicago-raised and now the Communications Director for Mental Health Colorado. Also speaking were Alex Walker, a former reporter of natural disasters, Chris Pettigrew from Denver7 and Evan Kravitz, who got his first job in journalism by yelling at a CNN executive. Each panelist brought a different perspective to the table, making for a diverse event.
After a short introduction by Jamey Trotter, ACC's journalism department head, the panelists passed the mic down the line telling their stories.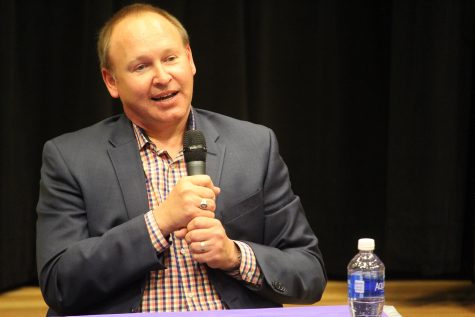 Alex Walker 
Alex Walker was a field producer at CNN in both New York and Atlanta, managed public relations and communication at Facebook, Inc., and now leads public relations and communication for Ibotta, Inc. Walker went to school at Haverford College just outside of Philadelphia, PA for a degree in political science. He quickly decided the world of journalism was for him and moved to Atlanta to continue his schooling. 
Walker watched CNN every evening and diligently called them every single night, trying to get ahold of the reporters. Finally, his persistence paid off. CNN reporter David Martin said "enough already!" and gave him a tour of the CNN office. 
Walker started an eight month internship at the company and his career in journalism was born. He fell in love with broadcast journalism and, more specifically, field producing and reporting. Through his career, he covered 24 hurricanes and natural disasters, witnessed space shuttle launches, drove through burning towns ravaged by fire, and explored the sea in submarines. He was addicted to it, he couldn't stop! Then, kids happened. 
Walker headed out to California and worked in public relations at Facebook Inc. for three years before relocating to Denver a year ago. He now works for Ibotta, Inc., one of the 15 most widely-used shopping apps in the world.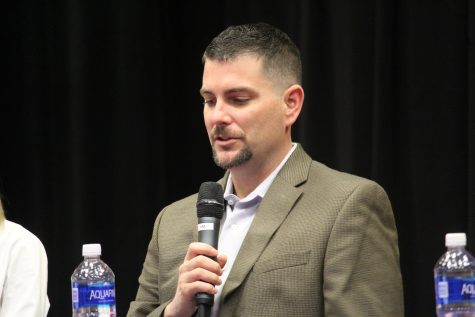 Chris Pettigrew 
Chris Pettigrew is the night side executive producer at Denver7, the ABC affiliate in Denver. Pettigrew is a native of San Diego, California and graduated from the University of California, Los Angeles with a B.A. in European Studies and a French minor. He has always been interested in politics and current events so he decided to apply for countless television stations in the Los Angeles area. When no one called him back, he decided to return to school. Pettigrew earned a M.A.in broadcast journalism and public affairs from American University in Washington, D.C. There, he discovered how the government works and started working in traditional TV journalism roles. He worked the dreaded graveyard shift, where he sat for hours listening to police scanners for a story.  
Pettigrew worked at The Pentagon Channel in Washington, D.C., a U.S. Department of Defense public affairs channel targeted at service members and their families. He came to The Pentagon Channel via WJLA/Newschannel 8, where he produced several daily newscasts. 
The gulf war inspired him to dive further into journalism, the wall-to-wall CNN coverage captivated him. So off to CNN he went. He started in Segment and Field producing. Pettigrew served as a broadcast producer at CNN International, covering the Japan earthquake and tsunami, the Arab Spring in Egypt, Libya and Syria, and the Chile mining disaster. Pettigrew played an integral role launching HLN's social-first brand, "The Daily Share." He also helped launch "Making it in America," "Raising America," and the "instant hit" court of public opinion show, After Dark on HLN. He supervised the HLN Production unit, which is a team of editors, animators, photographers and writers who work on content for network-wide initiatives. 
Now Pettigrew works at Denver7 as the Evening Producer, managing the complete editorial life cycle from pitch to production, supervising crews in the field and in the newsroom.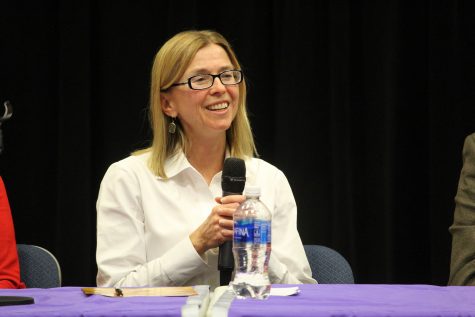 Jen Marnowski is the communications director for Mental Health Colorado. Since high school, she knew what she wanted to do. She has always been fascinated by stories, so she went to Drake University to study journalism and political science. She searched the country far and wide for her first job before landing one in Billings, MT. Like Pettigrew, she was the only one in the newsroom at times, listening to the constant jabbering of the police scanner. She moved from Billings to Atlanta, where she started at CNN. 
During Marnowski's years at CNN, she was an Executive Producer guiding show coverage during the Iraq Wars, Hurricane Katrina, and also manning coverage during the shuttle Columbia disaster. She was in the control room when 9/11 happened, and reports it as the most impactful day of her career. 
Marnowski has also worked at 9News in Denver. There she served as a show producer, show booker and later the news liaison and special projects coordinator and producer for the Komen Colorado Foundation's 'Race for the Cure' and the Bonfils annual blood drive, 'Drive for Life.' She now works as the communications director for Mental Health Colorado.
She came to the mental health industry from the news business and approaches her job with the same passion as in the past– spreading news about mental health and getting funding for care for all people with mental disorders.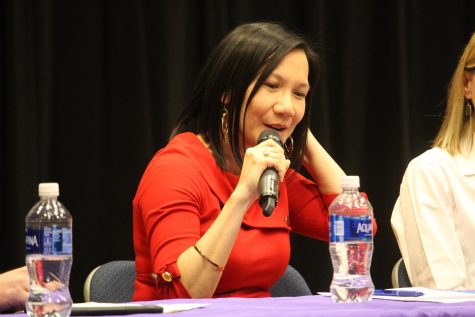 Kim Bui Barnett is senior director for the CNN Special Projects team. She has been involved in journalism her whole life. As she puts it: "I didn't choose journalism, journalism chose me!" Her grandmother became the first woman in Vietnam to own a newspaper, a feat for which she was tortured. Her grandfather owned a radio station, which inspired her to major in communications with a minor in English. 
Bui Barnett has always loved stories, hearing and telling them, and has a great knack for curiosity. These traits led her to CNN, where she has worked for 22 years. Over those 22 years, she has held 17 different jobs at the company, which never leads to a dull moment in her opinion. 
Bui Barnett is currently the senior director for the CNN Special Projects team, which is responsible for producing cross-platform editorial content that drives revenue for CNN Worldwide, including the Impact Your World franchise. The short form, human interest content produced by her group includes health & wellness, innovation, small business, travel and positive stories on people and organizations making a difference. "Impact Your World" is a CNN television and digital initiative that connects audiences around the world to verified ways to take action on the news that matters to them.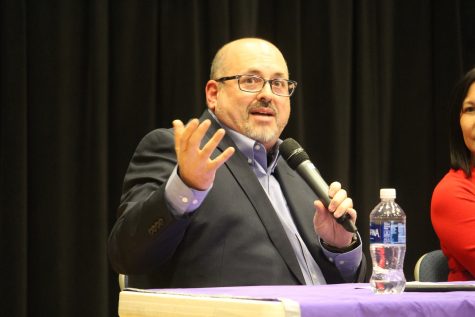 Evan Kravitz graduated from the University of Georgia in 1998 with a degree in Journalism. He oddly got his start by yelling at the director of CNN during a broadcast that Kravitz (a senior in college at the time) was directing. He took the director out to lunch and talked him up; and before long, he was on the CNN team. 
Kravitz started at CNN in the video journalists program and grew from there. He worked in various editorial and production positions at CNN in Atlanta, which included Associate Producer of CNN's TalkBack Live and as an Assignment Editor on CNN's national and affiliate news gathering desks. In 2005, he joined CBS 3 Eyewitness News in Philadelphia as Senior Planning Editor.  
Following work in local news, Kravitz joined ABC News as a freelance field producer before returning to CNN in 2011 as a financial news producer based out of CNN's New York bureau. 
Kravitz thoroughly enjoyed working in news until 2007 when he was assigned to cover the Virginia Tech shooting. At the college, he witnessed harrowing scenes of students grieving with cameras shoved in their faces. He was instructed to interview the widow of a victim of the shooting and he eagerly drove to her house, excited to break the story before anyone else. At the house, he asked for an interview and promptly had the door shoved in his face. Kravitz's outlook on the journalism world changed, and he quit several years later.
He is currently wrapping up work on a master's degree in higher education from the University of Denver as well as interning in the Career and Transfer Center here at ACC.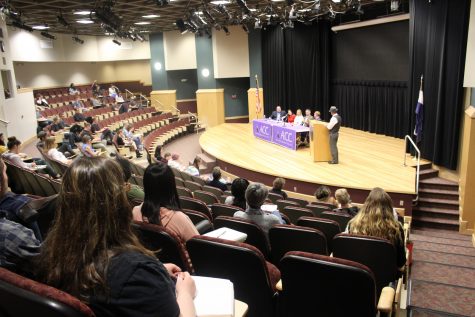 Following the bios from our speakers, the panel opened to audience questions.
Markowski and Barnett started by answering a question on whether or not journalism is a male-dominated industry, suggesting that although it still is at the executive level, they have both found the field to be diverse. There were other questions about the future of journalism, where panelists described their process of fact-checking, highlighted some important steps in finding credible sources and talked about how publications have to find their audience, rather than their audience finding them.
The Arapahoe Pinnacle's own editor-in-chief, Scott Bright, asked an important question on the minds of most aspiring journalists: how to avoid burnout. The feedback was great. Everyone offered advice ranging from breaking out of your routine, finding a "disconnect" or hobby, to moving to Colorado.
After some more great questions about the field, the panel came to a close with roaring applause.
To the members of the ACC community, staff and students the event was captivating and thought provoking; to the ACC journalism students, the discussion was indispensable.
Leave a Comment