ACC Student Tasha Estein is Going to NASA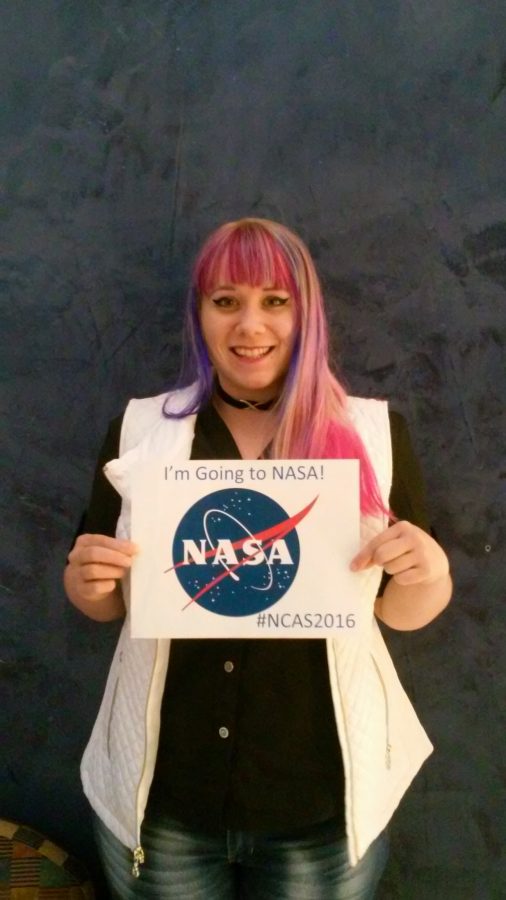 What do Arapahoe Community College and NASA have in common?  The answer is Tasha Estein.
The physics major has been involved in NASA's NCAS program since May and has been accepted to the second phase, which is an on-site workshop held at the Kennedy Space Center in Florida.  There are seven different locations that hold the week-long workshop with five different weeks available for applicants to choose from.  Estein is one of only 15 students in her group, all of whom will be engaged in activities such as building a rover, facilities tours, building a NASA resume and more.
Prior to the second phase, Estein participated in the online phase of the program in which she and her classmates were given the chance to have video conference classes with people working at NASA.  They learned about the Space Launch System rocket, the International Space Station, satellites and current projects helmed by NASA.  There was even a final project based on NASA's anticipated mission to Mars.
The second phase is solely contingent upon grades.  In order to be accepted to the on-site phase of the program, students must achieve at least a 70% grade in the online class.  There are only 200 spaces available for the workshop, in comparison with the 400-500 students taking the online class.  The online portion that Estein was a part of had students from three community colleges, though she was the only Colorado student to make it to the second phase (that she's aware of).
NASA utilizes this program to educate and generate interest among students to pursue degrees in the STEM (Science, Technology, Engineering, and Mathematics) fields.  Anyone who is a community college student may apply to the NCAS program, even if they are not involved in a STEM field.  Estein herself hopes anyone who is interested will apply; "If someone wants to try it even if it's not their current degree, I would highly encourage it." The next application period is open until November 16th and anyone interested should click here.
Estein started studying at ACC in the fall of 2015 and is currently pursuing an Associate of Science and an Associate of Art.  She is aiming to get into an Ivy League school and intends to eventually go for a PhD.  She shares great optimism for the future of ACC students and the NCAS program as well; "I really hope to become the first of many ACC students to get accepted."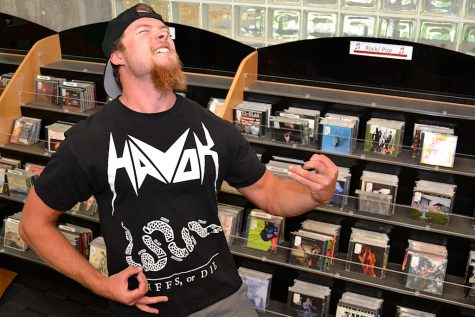 Jake Tharan, Entertainment Editor
Jake Tharan is a second year journalism student at ACC.  He is the current Entertainment Editor for the Arapahoe Pinnacle, having contributed as a music critic and reporter in the past.  Heavy metal is his aural pleasure, but he...