Safe Internet practices for public networks
Early in the year duties are upon us, whether it be FAFSA renewals, student-refund procedures, or the start of tax season, there are emails flooding our inbox asking for a lot of information. As a student who routinely logs in to a shared public network, it is important to remain vigilant and not fall victim to malicious internet activities.
Malicious internet activities on college campuses commonly include phishing and the introduction of malware, both are products of over-sharing and over-trusting information.
Malware threats are most common in public networks and can take the form of an email or a simple download. Malware is malicious software intended to damage or take over a computer operation. This software is introduced into your computer through various methods, and are usually initiated through a download.
Emails requesting you to download a program, or an update, are common vehicles of malware. ACC reminds its students that any communication from faculty or staff is delivered through the CCCS student email as per FERPA regulations. If a student receives any request from the school to download or login through their personal email, it would be smart to question the origin of the email and contact the school directly.
Malware is not only initiated through email contact, but through internet interactions as well. Users who surf the web and click on pop-up advertisements open themselves, and the entire network, up to malicious adware. Ironically, students should also be hesitant to download free adware or virus protection, as they too can be vehicles for malware.
Users of both Apple and Microsoft computers should be wary of any browser plug-ins and operating system updates. Previously it was believed that Apple computers were safer than PC's as far as malware was concerned, but new advancements in malicious cyber activities have leveled the playing field. Malware intended for Microsoft operating systems cannot affect Mac operating systems thanks to XProtect, which comes built into every Apple computer. Unfortunately, the cyber-criminal community is developing new Apple specific malware, presented in the form of browser plugins, and often masquerading as Mac approved malware protection.
Malware can be avoided by properly vetting downloads and attachment, as well as a general stance on avoiding torrent sites and illegal music downloads
Phishing has nothing to do with malware and has everything to do with internet communication. Usually in the form of an email, phishing scams often ask for personal or financial information with the intention of stealing or selling the illegally obtained information.
The first order of business for a student during the beginning of the year is the renewal or the creation of their financial aid request. According to the U. S. Department of Education, there are services that will offer to fill out your FAFSA for you, but are not affiliated with the U.S. Department of Education. Phishing schemes like these ask for a fee, and once the individual makes a payment, the criminal has access to your credit card information.
The U.S. Department of Education urges people never to pay for the filling out of a FAFSA form. FAFSA is a free application and never requires payment. The Department of Education also reminds students to look out for impostor websites that dupe individuals into paying for the form. All FASFA communication will be carried out on a .GOV website.
Students should be aware that there are multiple ways an impostor can obtain their personal or financial information, all can be avoided by cautiously handling that information. ACC will never ask for any financial information or social security information via the student's personal email. If ever asked for this information, it is advised to contact the department to verify the origin of this request.
Phishing scams don't necessarily have to be originated online. A common phishing scheme is a phone call asking for credit card information to fix your computer or cable. It is recommended to hang up and call back the number to verify the origin of the call. Students should never give out personal or financial information over the phone if the student has not initiated the conversation. If prompted by your computer to contact a number, verify the number with the corporation they are posing as, and do not allow a third party to have remote access to your computer without verifying as well.
In general, avoid making online payments over public networks, but if unavoidable, make it a point to uncheck the "remember my payment information" radial box located on most payment forms. Information saved on these sites will be stored and transferred elsewhere, making it susceptible to cyber theft. If a site asks to store payment information, for later use, that is something best left for a private secure internet connection.
The internet is an extremely beneficial tool for all students and in today's learning environment it is a necessity. ACC does a fantastic job at providing safe internet access and secure payment options, but no shared public network is perfect. Malicious cyber activity is always present and constantly evolving. As a student the most important thing you can do is keep a vigilant eye on what information you are giving out and whom you are giving it to.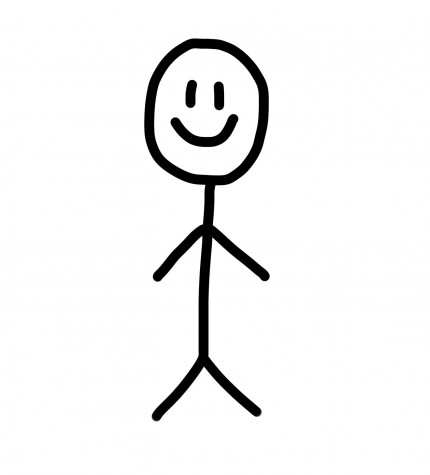 Anthony Silio, Arapahoe Pinnacle Reporter
Anthony Silio, a second year student in ACC's journalism program. Born and raised in Miami, FL., Anthony moved to Denver almost two years ago. He enjoys sports, but has not abandoned his hometown fandom.  He would like to continue...