Productive Podcast of The Week: The Majority Report with Sam Seder
Like most Arapahoe Community College student's, my life is incredibly busy. Between full-time work, classes, my music and family life, it can be difficult to find time for anything new. So I make the best use of my time by listening to podcasts through out the mindless parts of my daily routine. Whether it's the gym, commuting, slow time at work, walking the dogs or menial household chores, I've got an earbud in, keeping my mind active and always learning something new. For the next month i'll be recommending the most informative yet entertaining shows that'd be useful to any student.
My first and strongest recommendation is  The Majority Report With Sam Seder, a 5-time award winning daily political talk show that airs Monday through Friday at 10:00am (MT). Starting over fifteen years ago, The Majority Report was one of the first independent talk shows to succeed and thrive solely on subscribers and donations with zero corporate entities or network heads controlling what they say.
Unlike most political shows, they avoid the dog and pony show of American politics. No cheesy canned interviews with soulless politicians or WWE-esque round tables with lobbyists, dark money think tank employees and TV stars, just an in depth analysis of the material and economic effects of politics on our daily lives.
The first half of the show consists of the top news of the day and an hour long interview with important academics, investigative journalists, and activists, discussing their latest book/article or commenting on politics, labor, environmental and human rights issues across the globe.
The second half, aka "The Fun Half", features clips of the most recent political gaffes, an open line for members to call into the show and a much more comedic vibe, which is useful to help wash away some of the crimes against humanity you likely heard in the first half. While these segments are only available to members, Sam Seder nobly refuses to deny anyone the full show, urging listeners with financial issues to email him so they can get a free membership.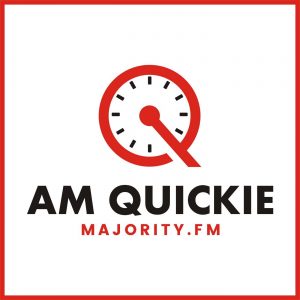 If The Majority Report's corporate control-free political coverage sounds up your alley but you can't find the time for such a long program, then you're in luck. This year Sam Seder just dropped a new show called the AM Quickie, a condensed, 5-minute rundown of the most important news of the day that drops first thing in the morning, Monday through Friday.