Productive Podcast of the Week: Against Everyone With Conner Habib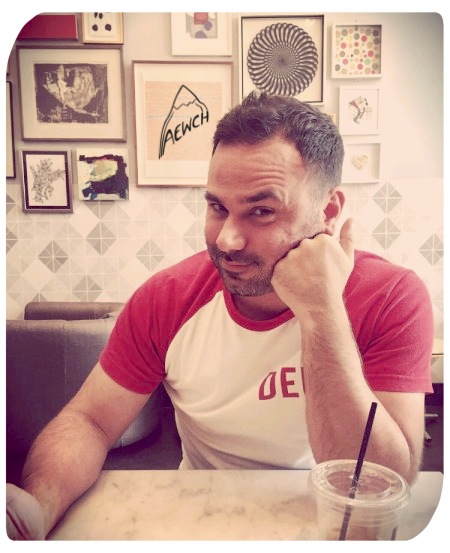 This week's podcast is perfect for any humanities major or anyone who's felt like an outcast at some point in their life. Against Everyone is hosted by the accomplished, modern renaissance man, Conner Habib. As the only person on earth to win awards as a writer, teacher and pornstar, he offers a rare, heartfelt insight into art, politics, sexuality and spirituality. We spoke with Habib to learn more about his process.
How would you describe yourself to someone who's never heard of you?
Everything I do comes from the weird margins of culture. I talk about and view the world from the left, but as someone who sees leftist politics through the lens of the occult, pornography, obscure cultural figures, horror, and anthropology. I write fiction and do sex workers' rights activism, I make the podcast, and I try to support the sluts, punks, rebel philosophers, magicians, and weirdos of the world.
What's your goal with Against Everyone and what separates it from other podcasts?
I've been on hundreds of other podcasts, and with a few notable exceptions, I always felt like when things were getting interesting, the host changed the subject. So I wanted to have a podcast that went deep rather than just skipping across the surface. The idea is that, on my show, instead of small talk, we do big talk. We tackle complex ideas and don't run away from them. But it's always in a way that's fun and engaging for the listener. In other words, we talk serious stuff without it being boring; we show that it's fun to go deep.
What are some of your personal favorite episodes? What ones would you recommend for someone who's never listened?
The episodes are so varied that anyone listening should just find a guest that appeals to them. That said, a few favorites that come to mind right off the bat are my discussion with paranormal investigators Greg and Dana Newkirk (AEWCH 46), Irish economic historian Conor McCabe (AEWCH 87), musician and activist Billy Bragg (AEWCH 79), occult musician Ben Chasny (45), and Muslim feminist Mona Eltahway (AEWCH 50).
—
If you want to dive first into the counterculture and access exclusive content, be sure to the Against Everyone Patreon.