Revisited – Coffee with a Mission Coming to Littleton
In honor of the upcoming National Coffee Day, Sept. 29, The Pinnacle revisits a classic. Originally published April 11, 2018.
Mary Zuchegno was excited to see that today was the day. The coming soon sign had been up for months, but now a banner strung across Main Street declared Dirt Coffee Bar would be serving coffee. Free coffee, in fact, for one morning to celebrate World Autism Day.
Zuchegno called a coworker. "Let's go."
After five years of operating from a mobile coffee truck, Dirt's brick-and-mortar shop is nearly ready. Dirt Coffee Bar, located at 5767 S. Rapp St. in Littleton, Colorado, is scheduled to open in May. The business will offer beer, wine, paninis, soups, salads and other food in addition to coffee.
But on Monday, April 2, 2018, Dirt opened their doors so that loyal supporters and the curious public could view the progress on the newly-renovated building. Coffee was served from the truck since the shop has not yet undergone its final inspection.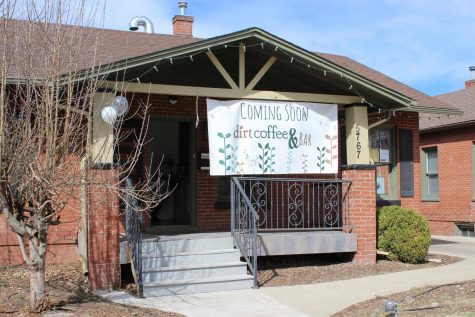 "Denver is kind of a hub for craft coffee. We see ourselves being able to compete right alongside those other coffee shops who are just serving coffee without a mission," said Executive Director Lauren Burgess. Dirt's mission is to serve quality coffee while employing and empowering individuals with autism. Since 2013, they have trained 26 people with autism and related disabilities.
"It is an incredibly inclusive community," said Lauren Jennings, one of Dirt's job coaches. Job coaches help employees and interns cultivate skills such as time management and providing customer service.
Daniel Boone, 2016 Employee of the Year, served coffee to guests from the truck's window. "It's going to be that coffee shop right there, which will officially open in May," Boone stated, gesturing to the red brick cottage. "I'm going to be serving more people than ever before … I'm going to be serving more smiles than ever."
Beverages in hand, people wandered across the lawn, congregated on the porch and slipped from sunlit room to sunlit room, checking out the refinished interior.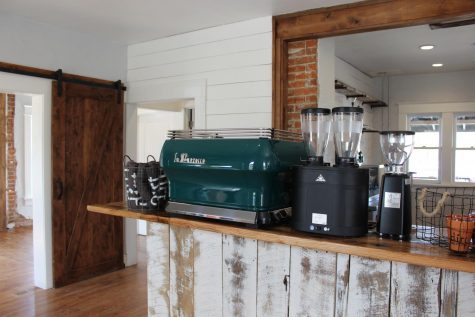 Carpentry students from T.A.C.T., Teaching the Autism Students Trades, have been renovating the building since last fall. They demolished walls, installed a support beam and built a coffee bar top from reclaimed wood.
"So many people don't give these kids the opportunity. We did, and they built this," said Amanda Therrien, special education teacher at T.A.C.T. "I'm getting all teary-eyed. It's really amazing – what they are capable of."
Lori Wilson, a psychology major at Arapahoe Community College, and her husband, Eric, walked with their dog Tonka to the event from their home. The couple's 17-year-old son, Cale, is autistic. A junior at Heritage High School, he is finishing up his internship at a local bike shop and considering colleges.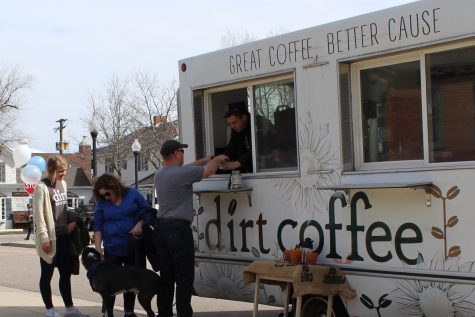 While touring Dirt's near-complete shop, the Wilsons investigated job opportunities for Cale. "We're trying to figure out how to best help him get into possibly a good job experience but also possibly someplace that he could work long term," said Eric Wilson.
"We knew … a little bit about Dirt and that it was an organization that works with people on the spectrum," said Eric Wilson. He and Cale first learned about the organization at a job resource fair last spring.
Zuchegno, who works at an accounting firm on Rapp Street, said she has been watching and waiting for months now. Although she doesn't have a personal connection with autism, Zuchegno is pleased that the shop is a business with a "better purpose," and that it will be opening soon.
View Comments (2)