Big Risk, Big Reward — Entrepreneurship at ACC
What is the highest paying position or job in the work field? Perhaps a doctor? A nuclear chemist? An oil rigger? These jobs do pay a salary larger than 90 percent of all jobs in America. But it is entrepreneurship that attains one of the highest average payouts out of all the jobs and occupations in the world with an average median salary of $171,000 in the U.S., according to the U.S. Bureau of Labor Statistics. If big money and living lavishly is what you're looking for, then you should definitely get your foot in the door and apply to Arapahoe Community College's entrepreneurship program today.
"The program prepares you with the foundational skills of running a business, business plans, marketing, finance, communication and so much more," said Connie Strain, chair of the business administration department at ACC. With student success in mind, the college provides students with faculty who have all obtained experience in entrepreneurship and owning their own business. The college offers certificates in entrepreneurship and Associate of Applied Science degrees in business administration.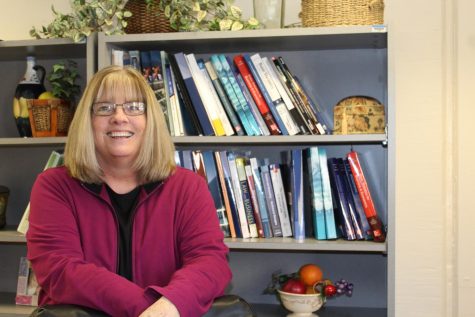 With entrepreneurship being a high-risk, high-reward field, a business will be hard to launch. That is why the business department at ACC will ensure you enter the business industry with more confidence than you had before you attended ACC.
As the previous entrepreneur internship program at ACC was a little faulty, the school has launched a new business-simulation software referred to as Capstone. BUS 289 Business Capstone is a class offered at ACC Littleton that is entirely focused on the intriguing capstone program. Capstone is a high-tech computer simulator that gives students the experience of actually running, marketing and financing their own business.
ACC understands that every individual has their own personal issues that they need to take care of, so they also offer the choice to obtain your certificate or degree in business entirely online. In fact, the business program has more online students enrolled than any other program at ACC. The program will give you the same quality education that you would receive if you attended Arapahoe Community College on campus.
"If you ever are employed at one point in your life, it will be for some kind of business," Strain stated. "That is why the whole department recommends that every student, regardless of major or situation, should enroll in at least one intro to business class here at ACC." BUS 115 Introduction to Business has the highest enrollment of all the business classes that the college offers with an average of 300 students per semester.
If an individual is looking for more information on the entrepreneurship and business program, Strain recommends visiting ACC's website and starting under A-Z programs. Or reach out to her at 303-797-5872 or [email protected]. For a list of entrepreneurship classes offered at ACC click here.