The Warriors Came, Saw, and Got Blown Out?
Big Man Nikola Jokic Steals the Show with Triple Double in Win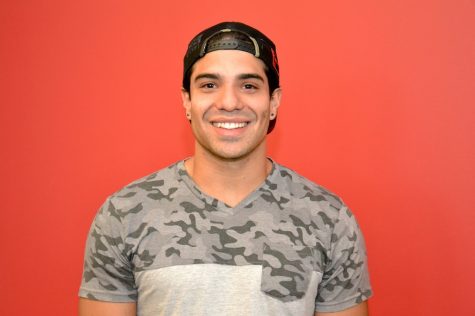 More stories from Marcus Montoya
The Golden State Warriors are easily the most entertaining show in the National Basketball Association. When they visit arenas around the league, fans usually jump on the bandwagon to watch their hometown teams get destroyed; this night however, your Denver Nuggets were tying NBA records en route to blowing out the defending Western Conference Champions.
24 three-pointers and a resounding triple double from Jokic, our budding franchise player, helped the 8th seed Nuggets shock Steph Curry, tying the Golden State's previous year's losses, a whopping total of nine.
With 4:31 left to go in the third period, sharpshooter Curry was 1-11 from three-point range, while the Nuggets were a white hot 20-29 and held a 98-72 lead. The rest of the game was much of the same, as the Nuggets ended with a record-tying 24 three-point field goals made and a 22-point win under their belts.
A big part of their successful night can be credited to Jokic, the big fella known as "The Joker," as he stuffed the stat sheet and made his emergence known on the national stage.
Jokic was a force to be reckoned with, posting 17 points, 21 rebounds, and 12 assists in the win. New addition to the team, Juancho Hernangomez, also made a splash, sinking 6-9 from downtown on his way to a 27 point 10 rebound double-double.
As predicted earlier in the year, the Nuggets sit in 8th place in the Western Conference. If the season ended today, the Golden State Warriors would be waiting to get revenge on the upstart team from the mile-high city in a first round match-up.
Take notice Denver, as your Nuggets made one thing clear: they will not be a pushover come time to dance this postseason.