Women's March: 100,000 Coloradans Stage Peaceful Rally in Civic Center Park
Denver, Jan. 21 – A vast throng of Denverites, predominantly women, demonstrated peacefully in the heart of the city last Saturday, in response to the presidential inauguration of Donald J. Trump and his controversial policies.
The Women's March in the Mile High City was one of 673 sister marches that took place worldwide, inspired by the Women's March on Washington – the march that started the movement.
With one in 100 citizens taking part – circa 3 million people – some analysts have touted this event as the largest day of protest in US history.
Exceeding organizer's expected turnout of 40,000 participants, the overall tone of the march and the assembly at Civic Center Park was peaceful and subdued.
A brisk day, with many picketers wearing conspicuous 'pink hats', the temperature began in the low 40's that morning, warming up to near 50 by mid-afternoon.
While women's issues stood at the forefront, indeed the diverse crowd reflected the march's inclusive message, allowing people to voice a variety of concerns.
Many came with homemade signs, some humorous, but most pertaining to the state of social justice, human rights, and equality, particularly – but not exclusively – in American society.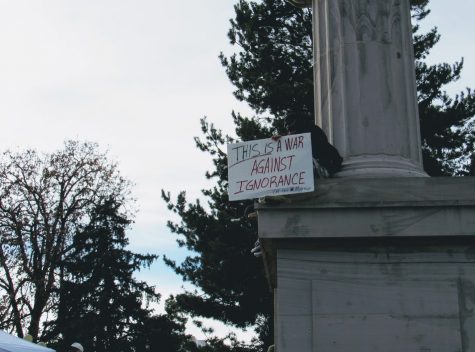 According to its website www.MarchonColorado.org the March had a distinct three-fold mission:
1) Protecting women's biological and reproductive health.
2) Supporting and protecting the diverse communities of America and condemning hateful and rhetoric actions.
3) Treating all people regardless of gender, gender identity, race, disability, religion, age, sexual orientation, or socioeconomic status, equally and equitably.
Co-organizer Cheetah McClellan, a math interventionist at Colfax Elementary School knew she had to do something when her 16-year-old daughter, who came out as a lesbian three years ago, revealed her innermost fears.
"For her, the election was terrifying – hearing all the hateful rhetoric going around," said McClellan.
Learning about the planned Women's March on Washington, McClellan, together with Karen Hinkel, a local estate agent, and Jessica Rogers, a book curator, set out to organize their own march in Denver.
Creating a Facebook page for the event, McClellan sent it to some friends and posted it on Pantsuit Nation – a hashtag on Facebook and Twitter for Hillary Clinton supporters.  800 people signed up the following day.
The trio quickly went to work securing city permits, ordering port-a-potties, lining up speakers and performers, all the while fundraising through t-shirt and button sales.
"Yes, it's organized by women, put on by women, all our performers and speakers are women, but we're just the sponsors. It's for everyone," explained McClellan.
An array of local dignitaries also came to convey their solidarity, including Mayor Michael Hancock, Speaker of the Colorado House Cristina Duran, Rep. Joe Salazar, Rep. Leslie Herod, and many others.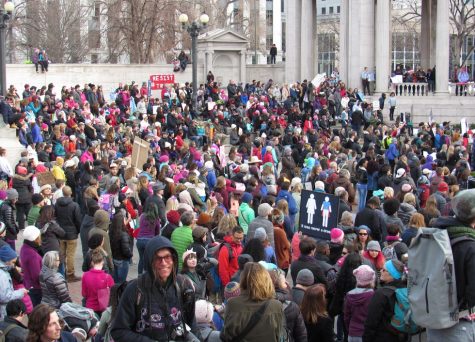 While thousands of people from every walk of life congregated for a common purpose that day, there were no major incidents reported, making it the largest peaceful gathering since last year's victory rally after the Broncos won the Superbowl.
View Comments (4)