Decibel Magazine Tour at the Gothic Theatre in Denver on April 5th
Jake Tharan, Arapahoe Pinnacle Music Critic
April 19, 2016
If at some point over the last five months your eyes ever fell upon the mammoth package for this year's Decibel Magazine Tour – and your blackened soul was struck with childlike excitement – you just might be a metalhead.
Philly, PA's extreme metal publication Decibel Magazine unveiled the line-up of their fifth annual tour in late 2015, whereby the announcement filled fans and other media outlets alike with awe-struck zeal.  After all, with a line-up boasting revered metal acts Abbath, High on Fire, Skeletonwitch and Tribulation; how could any headbanger not feel the excitement?
The historic Gothic Theatre in Denver was the chosen venue to host the massive North American run this year, where Denver's black-clad faithful gathered at the altar on a Tuesday night to witness a stacked night of dark music.
With the requisite brews and newly acquired merchandise in hand, fans were treated to a marvelous opening set from Denver's own Khemmis – further adding to the absolute monster that was this line-up.  Khemmis delivered their rock n' rolling Denver doom, rightfully layering the stage with waves of heavy riffs to begin the night.  Closing their set with fan favorite 'The Bereaved,' a roaring nine-minute tale, they left fans with yet another pleasing performance of prime Denver metal.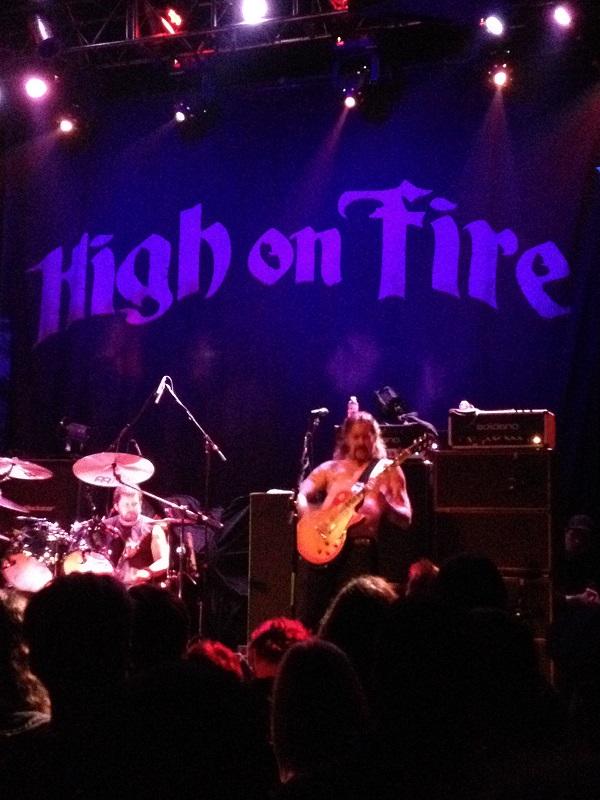 Sweden's horror-enthused blackened metal vendors Tribulation then took the stage to offer their choice 'sacrifices' for the night.  Aided by smoke and burning incense, Tribulation performed mainly cuts from their latest record The Children of the Night, evoking scenes from classic old-school horror films in the minds of spectators.  This is the type of music you might find loaded on Nosferatu and Dracula's iPods.  Their performance was another spooky exercise in the intriguing evolution of one of Sweden's finest young metal groups.
After an absence from stages in North America, Ohio's Skeletonwitch made their unholy return with their signature black/thrash/death still firmly in grasp.  Storming the stage with new vocalist Adam Clemans, the group appropriately opened with 'I Am of Death (Hell Has Arrived)' to signify their righteous return.  The group unleashed a handful of fierce slices from their 2013 long-player Serpents Unleashed as well as classic 'Witch tracks 'Upon Black Wings' and 'Beyond the Permafrost' from their beloved debut record Beyond the Permafrost.  Tightly crafted leads and manic double-bass accompanied the sinister track 'This Horrifying Force (The Desire to Kill)', as well as their latest offering with the new vocalist 'Well of Despair.'  The latter track features a sick bass line mid song that ascends into frantic riffs and crashing drums, which reminds audiences why they should Worship the 'Witch – as if they ever forgot.
With the audience in the Gothic primed for the main attractions and several-beers deep at this point – High on Fire took it upon themselves to dispense their meaty riffs upon them.  Led by gruff- throated guitar sorcerer Matt Pike, the trio performed classics such as 'Rumors of War,' 'Speedwolf' and 'Snakes for the Divine.'  Newer tracks 'The Black Plot,' 'Slave the Hive' and 'The Falconist' reaffirmed High on Fire as a crushing, sharp live entity.  Their unmistakable premium grade stoner-rock hysteria is accentuated by Matt Pike's fearsome guitar playing – it is a wonder that his Gibson does not combust into flame while he is shredding the strings.  Ferociously sublime.  Delightfully heavy and crafty.  High on Fire present a thick wall of sound through a haze of smoke and bizarre conspiracy theories.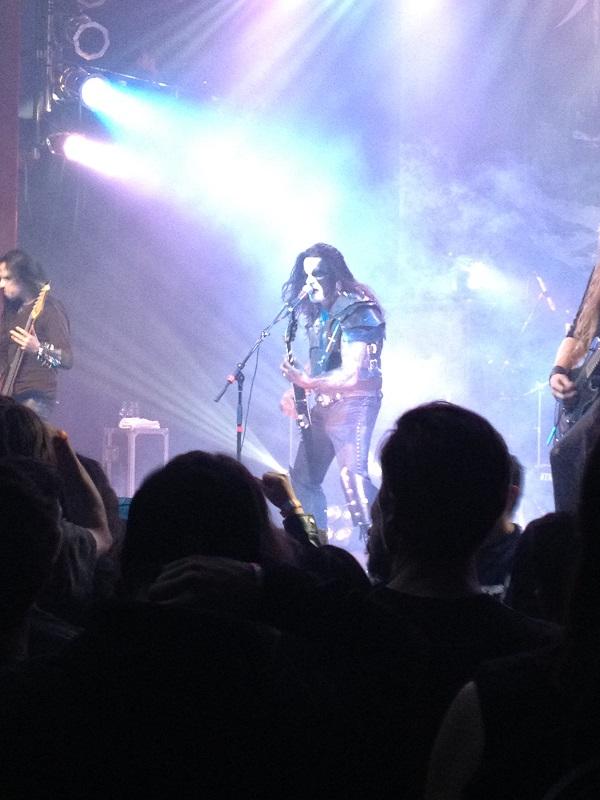 On to the main event!  One of the most recognizable corpse-painted faces of Norwegian Black Metal – Abbath – would be making his North American tour debut with his new solo band.  The former frontman and primary songwriter for Black Metal legends Immortal released a highly-anticipated record this year after departing from his former band.  All tension with that situation aside, Abbath delivered a memorable performance of both new tracks from his debut full-length as well as favorites from his former band.  Classic Immortal tracks like 'Nebular Ravens Winter,' 'Tyrants' and 'One by One' were met with ardor from the crowd, but that's not to say his solo cuts 'Winterbane' or 'Fenrir Hunts' didn't stand tall beside those tracks.  Abbath proved that he is still more than capable of spreading his Northern Darkness – with or without the Immortal moniker displayed on the backdrop behind him.
A tour that has brought some of metal's most respected acts – including Cannibal Corpse, Napalm Death, Behemoth, Carcass, Gorguts and At the Gates – to cities across the United States should receive recognition for defending the faith.  The Decibel Tour delivers legend after legend every year and offers a sturdy platform for metal to reach its loyal fan base.  Here's to anticipating what 2017 will hold for the Decibel Magazine Tour.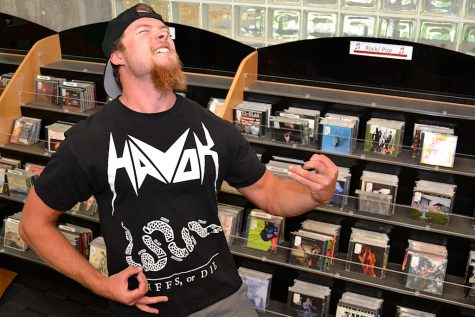 Jake Tharan, Entertainment Editor
Jake Tharan is a second year journalism student at ACC.  He is the current Entertainment Editor for the Arapahoe Pinnacle, having contributed as a music critic and reporter in the past.  Heavy metal is his aural pleasure, but he...