Progenitor: From Arapahoe Community College To The World
Students and faculty at Arapahoe Community College have probably seen the posters and announcements all over campuses and on the D2L shell encouraging them to submit art to Progenitor, the school's 55th edition of the annual literary and arts journal. The Progenitor has received countless awards and is a distinguished platform to broadcast creativity. The publication is run by eight students enrolled in English 231 taught by professor Jamey Trotter, English faculty at ACC and faculty advisor on the content component of Progenitor.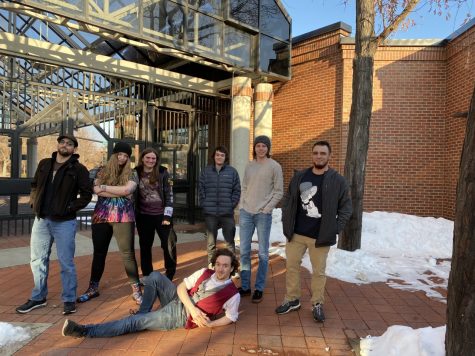 While other colleges produce literary and art journals, ACC's Progenitor is unique because of its inclusive submission process and student involvement. At the start of every semester there is a call for submissions for all published and unpublished writers, students and writing community members of the world to submit their work to a website called Submittable. Progenitor staff then spend the semester creating the publication from scratch; nothing is carried over year-to-year. Submissions range in creativity of art, poems, fiction and non-fiction. Submissions were open from Jan. 29-Feb 20. This year Progenitor expanded to include a new genre called "etcetera," allowing for comics and 10-minute plays. The staff tells the Pinnacle that themes of past submissions have reflected the narrative of what was happening in the world when the issue was published. For example, when wildfires burned through acres of Yosemite National Park in 2013, Progenitor submissions reflected fiery themes.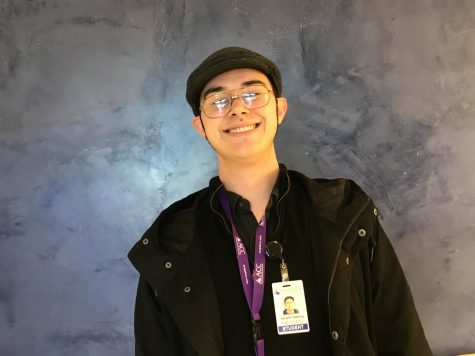 Students working on Progenitor have the opportunity to gain a profound feeling of something bigger than themselves. ACC student and Literary Arts major Joe Hallberg is taking on the position of editor this year. He tells the Pinnacle that he took this class to experience the submission and acceptance process of getting published. As for his role as the editor Hallberg says he is not there to delegate but inspire his peers and keep them on track. When asked about the theme for the 55th edition, he mentions that this year being an election year, many submissions have been political. "A lot of the submissions we have been looking at so far are politically heavy. . .everybody who is submitting seems to have stuff they want to say and if we choose to be like no we don't want to be political we are in way silencing those people".
Progenitor will be distributed for free during the release party on May 5, open to the public. There will be a formal presentation and readings from this year's issue. Progenitor will also be set out around campus and nearby coffee shops free to pick up. For more information about Progenitor and last year's edition, visit their website here.