Review: 'DREAD' is a Horror Short that Delivers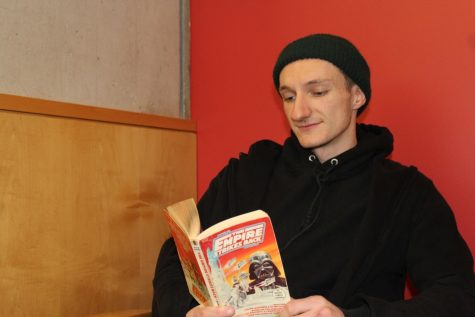 More stories from Bryden Smith
In Julian Astudillo's horror debut, the writer, director, and star has created six minutes of sharp, confident art that invigorates emotions that are often buried deep.
We open to Max, who in the first shot of the film suffers a devastating breakup. It's in these moments that our dark desires surface, and "DREAD" sets out to explore them. Max then isolates himself in the bathtub, which serves as the setting for the remainder of the short while evoking images from horror-classics. Soon, he faces something far worse than a breakup: something evil, something dangerous.
What's impressive is with nearly no budget, Astudillo achieves remarkably crisp cinematography. The camera angles and video production are nearly seamless, with potent close-ups and lingering shots of Max's eyes through a fitting black-and-white filter. Sure, some special effects could use some work, but for a guy doing everything himself, it's more than understandable. Besides, it doesn't take away from the message or the polished aesthetic.
It's clear that Astudillo knows that if done right, a horror film can be more than just thrills. Once viewers are alert with fear, "DREAD" becomes a catalyst for ideas that greatly exceed such primal instincts. This film isn't just about scaring you for a moment – it forces you to analyze self-image and codependence. It's about the danger of self-deprecation, which seems to be quietly infecting our culture and our confidence. Moreover, it acutely alludes to anxiety, inner demons and the sometimes devastating power of thought.
"DREAD" is delivered like a bullet, and its themes stick with you. For a self-produced YouTube video to create such a vivid reflection in such a short length, it's safe to say that Astudillo's future in film is anything but dreadful.
You can watch the film for free below.
View Comments (1)