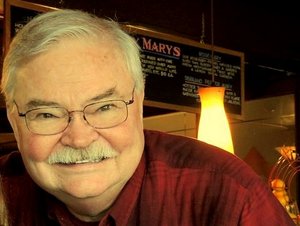 Bob Burdick, an adjunct instructor in Journalism, is faculty adviser for the 
Arapahoe Pinnacle
. He is a retired former editor and president of the late 
Rocky Mountain News
and former publisher and president of 
The Gazette
in Colorado Springs. He also held senior editing and business positions with the 
Daily News
in Los Angeles, the 
San Jose Mercury News, The Denver Post
and the
 Naples (Fla.) Daily News.
Earlier, he held newsroom positions at
 The Miami Herald, The Palm Beach Post
and
 The Wichita (Kan.) Eagle
.
This is his third semester of teaching at Arapahoe Community College. He also is a member of Hope United Methodist Church, volunteer driver for Meals on Wheels, treasurer of the Society of Professional Journalists Colorado Pro Chapter, member of the Denver Press Club, a board member of the Alfa Romeo Owners Club of the Rockies and a dedicated husband, father and grandfather.
Bob Burdick, Adviser, Arapahoe Pinnacle
Dec 15, 2015

Snowstorm complicates final day of Fall classes at all three ACC campuses

(Media)

Dec 08, 2015

Remaining holiday events in Littleton offer cheer, shopping, lights for all

(Media)

Nov 17, 2015

Classes back on normal schedules, after snowstorm delayed, closed things on Tuesday, Nov. 17

(Media)

Nov 10, 2015

Living and learning go hand-in-hand for Broome

(Media)

Oct 13, 2015

Many students help celebrate Pinnacle birth

(Media)

Oct 05, 2015

Looking for music in Metro Denver? We tell you where to go

(Media)

Oct 05, 2015

Veteran journalists discuss coverage of race in America at ACC

(Media)

Oct 03, 2015

Good sport Hickenlooper spoofs self, as do others

(Story)