Cutting-Edge Creativity at Maker Space
Located in Arapahoe Community College's Art and Design Center, the Maker Space is melding worlds of creativity and practicality with its workshops and classes that give hands on experience with a wide selection of cutting edge technology. According to the Program Coordinator of Maker Space Robert Turek, "a Maker Space is really a place to meet and share ideas through making. So basically a place where you can have a wild idea and bring it into reality. The idea is to get as many tools at your fingertips as possible so that if you have a concept that you might not even know how to make happen, the reality is that there's enough expertise here that you'll be able to find somebody who can help you make what you're imagining."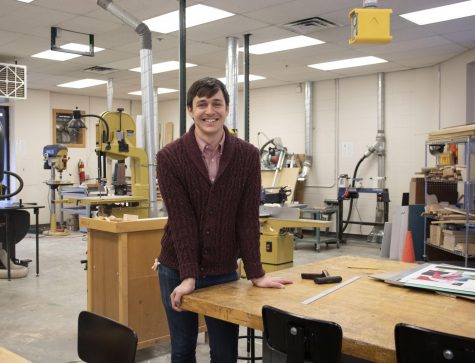 Some of those tools include a full wood shop, an array of 3D printers, a gigantic laser cutter, Computer Numerical Control (CNC) machines for large panel goods, and small CNC machines for printed circuit boards and small parts. All of which students and faculty have free access to.
"There's been lots of different backgrounds of people showing up; my hope is that somebody from the ceramics department that does sculptures and somebody from the engineering department might meet up and have crazy idea together and do something unexpected. That might not happen in a traditional educational setting," says Turek.
While the workshops of the semester are over, interested students are encouraged to stop by during office hours to check things out and see if Maker Space classes or the Maker Club is right for them.