Study The End of the World
Literature and Psychology of the Apocalypse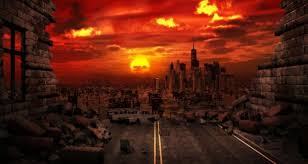 Hang on for a minute...we're trying to find some more stories you might like.
Two courses are on offer together for Spring 2019, exploring the themes of a world plunged into cataclysmic devastation.
Take Intro to Literature and Psychology II to read, write, and discuss various apocalyptic scenarios through the lens of two academic disciplines, both of which are Guaranteed Transfer.