City of The Dead
Looking for a scare? Try the City of the Dead and the Asylum Haunted House at the Mile High Flea Market at 7007 E 88th Ave., Henderson CO. Having been open since September 21, it is the longest and largest indoor haunted house in Denver.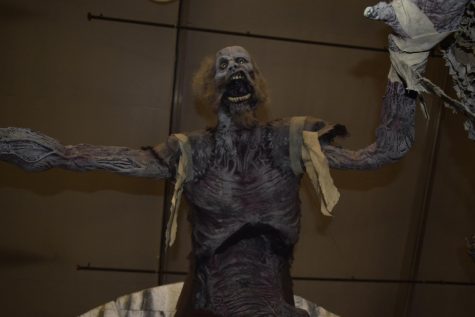 Michael Caneva is the performance manager. He's been in the industry for ten years, working behind the scenes with the costumes. His favorite part about the haunted house? "Everything! I love haunting and scaring people."
The time duration of the haunt is about twenty minutes to get through the whole thing. Tickets for general admission range from $20 to $34 depending on the day of the week. They also have Fast Passes, which are an extra $5-$10, and Skip the Line passes for an extra $20. That extra can be worth it, cutting significant amounts of time off of your wait in line.
Caneva's funniest haunt memory comes from back when he was an actor. "I actually jumped out in the hallway to get a scare, and there was a man a woman and their young son," he explains. "The man jumped up on me and I had to brace myself against both walls… while he held on to me the woman and the child took off through the little hole underneath my arm behind me and I'm just standing there trying not to drop him on the ground. So I'm just like, don't fall down, don't fall down, don't fall down and one of the other haunt actors had to like sneak around behind us because this guy would not let go of me or put his feet on the ground and I'm just holding him up!"
To hear Caneva telling his story unabridged, click the link or press play. http://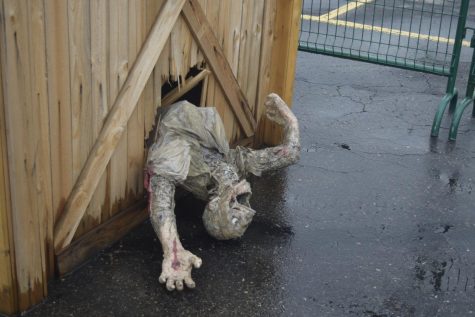 The haunted house is recommended for people ages 12 and older, and there are precautions when it comes to getting a good scare. Here are some of the guidelines for those the house recommends should not enter:
Expectant mothers;

People with heart conditions;

People with back, neck, or similar physical conditions;

People with medical sensitivity to strobe/fog effects; or

People with a fear of enclosed spaces
Another warning sign for those who are not allowed to enter, because the haunt includes live people, intense situations and portions where crawling or crouching are required:
Intoxication

Physical limitations such as casts or braces

Under medication/drugs
The haunted house isn't just offering good scare; they also include fun activities for once you complete the haunt.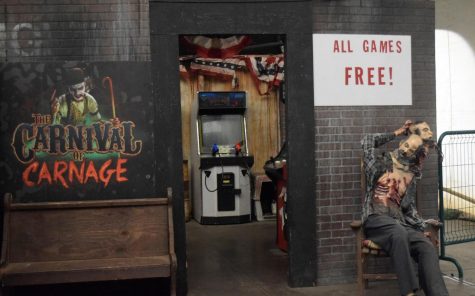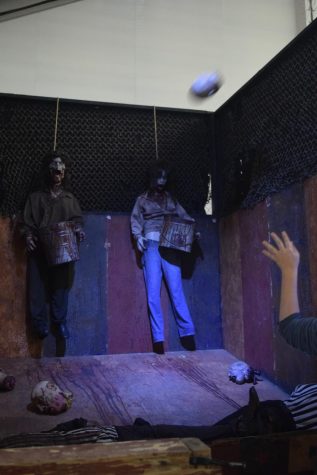 Caneva says he's not in it to get scared himself, but because he loves creating the set designs and exploring other haunted houses to see what other people come up with and their thinking behind it. "I just go in it and I just love the beauty of the scenes that people create in all haunted houses."
Here is a picture and video slideshow,
Happy Halloween!