Faces of ACC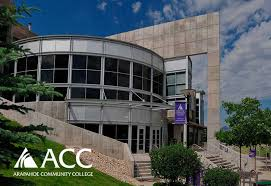 "I see that guy all the time," you might think, seeing someone day-in and day-out semester after semester.
There are plenty of full-time staff that students often see but may not know. Well, now you'll have some names to attach to those faces.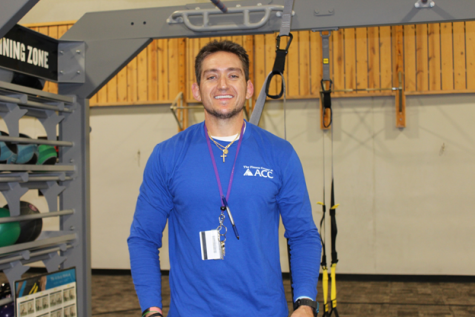 "ACC is a very diverse population of people… there are people ranging from sixteen to ninety-seven years old!" says Shawn Lechuga, Facilities Coordinator and personal trainer.
One of the things that impresses him most is seeing how well all those generations get along in the Fitness Center. As he sees it, his role in this community is to help—not just through tips on working out, but also on nutrition and through just talking, making that personal connection. "I learn their stories, and share mine. It's very therapeutic."
On a more personal level, Shawn loves baseball and spending quality time at home with his family. "I follow the Rockies… but I really love that time with my family, my extended family… my kids, watching them grow up."
"I wish students knew more about the Fitness Center," he says. "It's a constant problem; the gym is like a hidden gem. Some people finish a two-year degree and never knew we were here."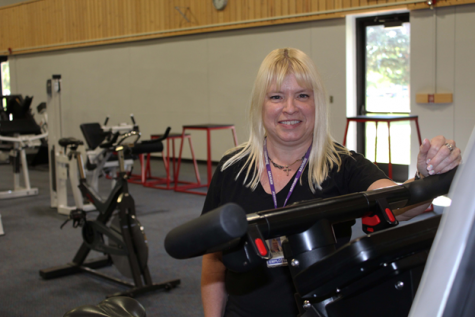 Kendra Hawkins is the Fitness Center Coordinator. "The culture here is dynamic and diverse," says Hawkins. "All age groups, all educational endeavors."
Her role, as she sees it, is to provide a way for her students and trainees to gain strength and overall well-being.
"I wish students knew the importance of physical fitness… its role in mental energy and learning capacity," she says. "Big connection there!"
In her spare time, Kendra likes to paddle board and kayak.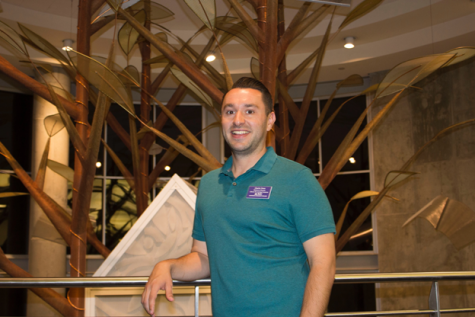 Charlie Owen, our Reference and Instruction Librarian, says the culture at ACC is open, inclusive, and it's a great place to work. "My role in that is that I try to help facilitate that, to be as open and honest as possible with students, staff and faculty."
Charlie wants to let you know that "it's okay to ask questions! It's okay to not know the answers to things; that's why we're here."
In his free time, the librarian's favorite hobbies aren't too surprising. "I like to read, obviously," laughs Charlie. "I like to spend time with my dog, my family. I recently took up fly fishing. In general I like to be outside as much as possible."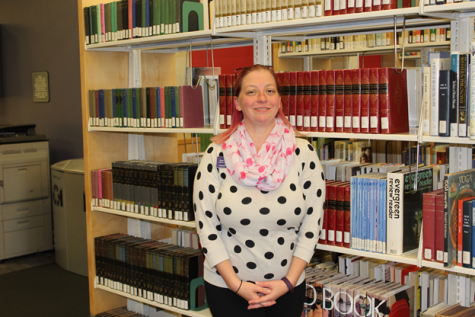 Lisa Blake, ACC's Head Reference and Archives Librarian, wants to let you know she's here to help you. "That's our job," she says. "We're here for research help… and we're friendly!"
Lisa views ACC as very community based and collaborative and says the library's capacity to help isn't limited to English and Literature students. "History, Econ, Business… I work with faculty on assignments to give tips and tricks [that will] help students."
In her spare time, Lisa is definitely all about the live music scene and going to concerts whenever possible, but… "I just had a baby, so now it's family time."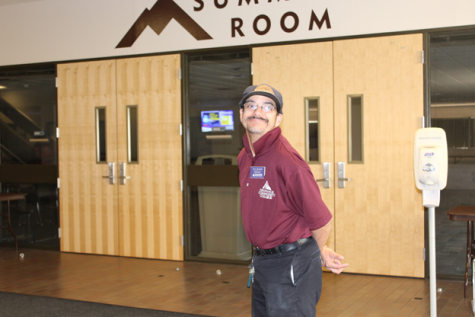 Always offering a smile and hello, Paul Bosworth is part of the custodial service. "It's a wonderful campus," he says. "I'm encouraged to see these kids go forward in this community and beyond." Paul's biggest piece of advice for staff and students alike here as we scurry from classroom to classroom is frank. "Be a good friend—big smile, just have fun and do what you can. Enjoy it!"
Some of Paul's favorite pastimes include baseball, especially rooting for the Rockies. But beyond sports, he loves studying the American Civil War and brushing up on his American Sign Language skills. "I also love to travel by train," he enthuses. Amtrak or bust!