Editorial: To Fund Mental Health, Just Tax Weed
Sure, the taxes on marijuana in the state are—like many Coloradans—already high. So why increase them?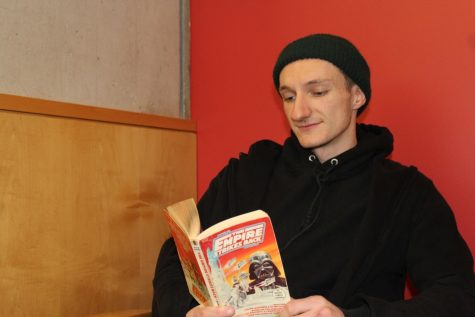 More stories from Bryden Smith
Next month, voters in Eagle County will decide whether or not to increase the sales tax on recreational marijuana. If the bill passes, it could pave the way for statewide legislation. But don't worry, it's for a good cause.
Andrew Romanoff is one of many urging the county to vote "yes" because the tax would provide much-needed funding to the treatment of mental illness. Romanoff is the president of Mental Health Colorado, a nonprofit advocacy group with a mission to increase awareness of mental illness and increase the availability of treatment.
"When Eagle County passes 1A, it will serve as a model for the rest of Colorado," said Romanoff. "It's a matter of life and death."
Sure, the taxes on marijuana in the state are—not unlike many Coloradans—already high. In addition to the 15% sales tax that came into effect July 1st, there's also a 15% excise tax. That means when you spend a hundred dollars at a dispensary, your after-tax total will come out to at least $125, if not more. The tax in Eagle County would be an additional 2.5% a year, capping at 5%, but it could generate a revenue of over $750 thousand a year.
But why fund mental health? To answer that, you can simply look at the statistics. According to studies conducted by the National Alliance on Mental Illness, one in five Americans suffers from an illness such as anxiety or depression. Take a look around and start to feel the gravity of that number. Sadly, due to the stigma that mental illness holds and the availability of treatment, there are about a million Coloradans that go without help each year.
Thankfully, Mental Health Colorado claims that approximately 70% of cases are highly treatable.
Like all things though, money is what gets the ball rolling. The CEO of Mountain Valley Health Centers writes, that the "entire region is designated as a Health Professional Shortage Area for Mental Health by the federal Health Resources Services Agency… funding for [our] behavioral health services is woefully inadequate."
Trained professionals are needed in healthcare clinics, but they should also have a place in schools and prisons. In fact, Colorado is one of six states that will throw a mentally ill person having an episode—one who hasn't committed a crime—into a jail cell. The reality is that the assistance isn't there.
Thankfully, measure 1A is likely to pass. Last year Eagle County voters rejected a similar pot-tax increase to fund housing, but out of the 400 potential voters surveyed, 78% suggested they would vote "yes" if funding was "only for mental health and substance abuse services."
If a similar tax was ever implemented statewide, there would be potential to save countless lives. In 2017 it only took eight months for pot sales to reach $1 billion—that's over $160 million in tax revenue.
A statewide tax is still a while out, and we won't even know until November if 1A passes. But if only a portion of that money could be spent to fund mental health treatment, it's quite possible that mental illness rates, and the frequency of suicide, would decrease.
So, is spending a few extra bucks on weed worth the chance to help the one in five of us with mental illness? Absolutely.
Should Eagle County increase the sales tax on recreational marijuana to fund the treatment of mental illness?
Sorry, there was an error loading this poll.
View Comments (1)