Election Day Metal: A Therapeutic Remedy for Political Anxiety
Hang on for a minute...we're trying to find some more stories you might like.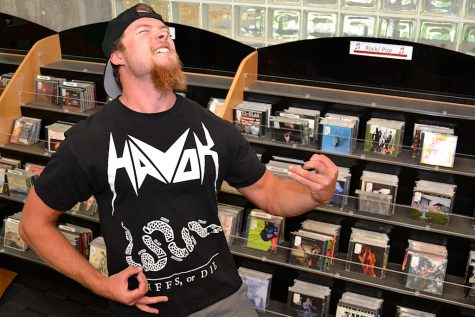 More stories from Jake Tharan
Does the 2016 election cycle have you feeling irate, volatile, hostile, hopeless, fearful, depressed or confused?  If any of these emotions are tugging on your tender heart, what better way to expel them than to attend a live heavy metal extravaganza – on election day!
British grind legends Napalm Death and Michigan melodic death dealers The Black Dahlia Murder will be performing at the Summit Music Hall in Denver.  Joining them on the bill will be miserable Maryland death grinders Misery Index and Boston quintet Abnormality.  If that lineup doesn't immediately give you a sliver of hope this year, perhaps nothing will.
Don't devote your precious time to gluing your eyes to the tube monitoring the abysmal unfolding events surrounding the candidates.  Instead, spend your time thrashing, slamming and howling in the pits surrounded by fellow citizens who are as pissed off as you are! Tickets are available on the Summit Music Hall's website.