Trivial Psychic: Local Castle Rock Band with ACC students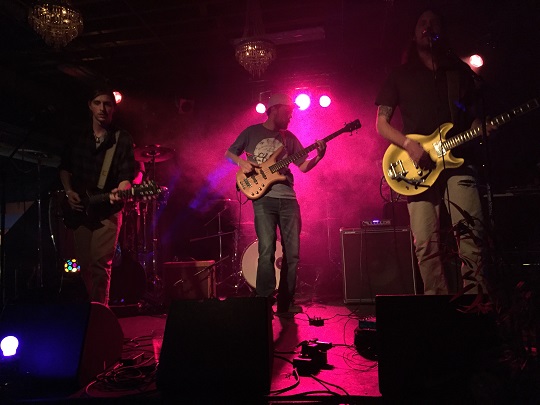 Hang on for a minute...we're trying to find some more stories you might like.
Local band of boys are here to impress and push the boundaries. Trivial Psychic has a sound that is different from others. They push the time limit as far as possible with a mix of types of sounds that blend well.
They have been involved in shows for over a year now and do not seem to be slowing down playing a lot of local venues.
They classify their music as a jam band. Basically they have jam sessions that turn into sets for a concert. They play whatever music they feel like playing. With this, they can be distinguished from other bands.
This style of music gives them the freedom to play how they want. It also gives them the opportunity to improvise musical styles throughout a song.
When asked what makes them unique from other bands they responded with, "We take what we love from artists we listen to, and make food out of it essentially. We take genres and artists and  make our own sound off inspiration of others, spicing and mixing."
Jake Setters, drummer for Trivial Psychic, stated that the inspiration to keep making music is the fact that there is already great music out there right now. They also love doing it and sharing their music with the public. That is what keeps driving them to push through obstacles they might encounter in the future.
Their favorite aspect of the music making process is, as stated by Steve "Eskimo" Edwards, "letting the music take over and getting sucked in."
Members:
Tom Evans- Keyboard
Jeremy Evans- Percussion
Steve "Eskimo" Edwards- Guitar
Shayne Maclaughlin- Guitar
Ross Sandin- Bass
Jake Setters- Drums
The original name of the band was Ground Score. After finding out that a band in Boulder took this name, they  switched it to Trivial Psychic which suits their style much better.
While they have had the cops called on them for rehearsing at 2 in the morning, they still push through obstacles of scheduling and noise complaints. In their future successes, they would like to "continue to further ourselves as a band and contribute what we make and what we do towards the band," said drummer Jake Setters.
YouTube