Review: Led Zeppelin's remastered fourth record is one of the greatest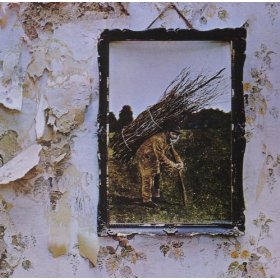 Jake Tharan, Arapahoe Pinnacle Music Critic
December 1, 2015
Hang on for a minute...we're trying to find some more stories you might like.
Often cited as one of the most iconic rock n' roll records ever released, Led Zeppelin's fourth record is a monument to music. Now available in a remastered special edition package, it enables listeners to relive this timeless classic.
You know the hits. You know the band. You know the legacy of the British rock powerhouse that is Led Zeppelin.
Originally released in 1971, Led Zeppelin's monster fourth studio outing never had an official title. But an official title is not required in the making of a classic, as is evidenced by this release (it is one of the best-selling albums of all time worldwide).
Led Zeppelin IV spawned many of the band's beloved and best known hits such as "Rock and Roll," "Black Dog," "When the Levee Breaks," "Misty Mountain Hop" and of course the defining track "Stairway to Heaven."
Forty-three years later, in the year 2014, the renowned rock and roll mainstay was given the treatment of modern advances in remastering.
This work was done by none other than Zeppelin's guitarist Jimmy Page. The reissue was released in several different formats, with the deluxe CD and LP editions including bonus material consisting of alternate mixes of the record's songs.
A track-by-track breakdown is not warranted, given the instantly recognizable super hits contained on this recording. For diehard fans as well as fans who take interest in the production of the tracks, the bonus material on a second CD is interesting and valuable.
Listeners will be able to hear the revered "Stairway to Heaven" as it has never been heard before. The alternate versions of "The Battle of Evermore" and "Going to California" are presented as tracks with heavy inclusions of guitar and mandolin specifically. The reissue also included a negative version of the album's original cover artwork.
Acclaimed by music critics and fans alike as one the greatest, most influential rock records ever cut, Led Zeppelin IV is more than worth your attention.
After all, the Recording Industry Association of America has certified the album at 23x platinum, and it stands as the fourth best-selling album in the United States. With a quick scroll through the reviews on Amazon.com, you'll find the words 'defining,' 'essential,' 'pillar' and 'best album of all time.'
If your ears have never been subjected to this musical gem, then you must be living under a rock at the bottom of the ocean, and your immediate purchase of this remaster is imperative.
YouTube