Coffee with a Mission is a Mission of the Heart
Dirt Coffee Bar Brews up Courage and Commitment to Stay Open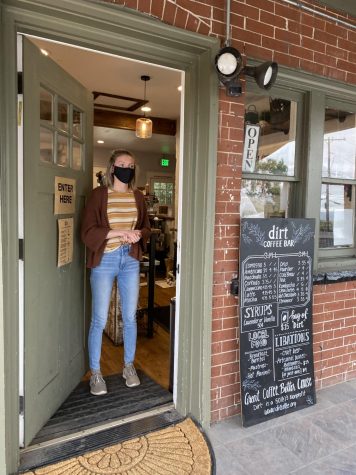 Since 2010, Lauren Burgess, Founder and CEO of Dirt Coffee Bar, has worked with individuals with autism at her for-profit company, Garden, Inc. She later realized 90% of autistic people were unemployed or underemployed and decided to do something about it. Hence, Dirt was born.
In 2013, Burgess and friend, Emily Wallace, a behavior therapist, raised $50,000 to purchase and repair a mobile coffee truck according to Pranathi Durgempudi, 303magazine.com. Dirt successfully operated out of the truck for five years until May, 2018, when Dirt opened the doors of their newly-renovated coffee shop located in Littleton. While the mobile truck allowed Dirt to gets its name out to the community they had to rely on it being booked for events or have it at farmer's markets to make money. Having a permanent presence in a community allowed the shop to be more consistent in terms of employee hours and support. At the time an earlier Pinnacle story on Dirt, Coffee with a Mission, was published, Dirt's job coaches had provided training for 26 employees and interns. The training helped foster and teach skills in customer service and time management. Currently Dirt has 10 part-time employees and 3 full-time employees and, of that, 30% of the employees are on the spectrum. The interns are young adults with autism. Burgess said, "They spend 3 to 6 months in the shop earning a paycheck and understanding what it means to have a job." Out of the 29 interns that have worked in the shop all but one have graduated.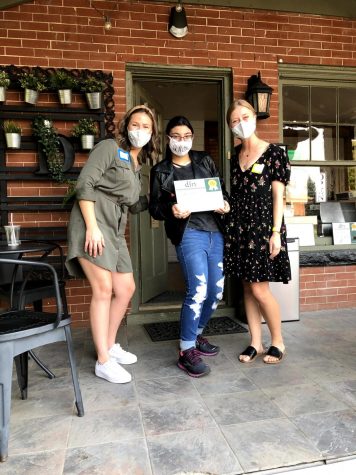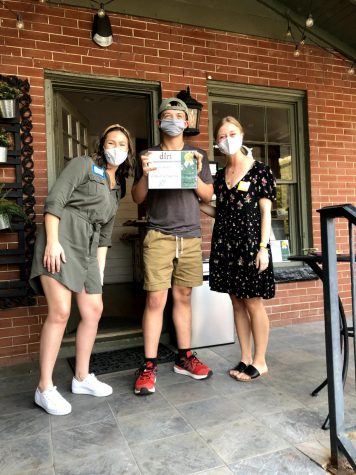 On Sept. 17th, 2020 despite the challenges COVID-19 presented, Dirt was able to host their first graduation ceremony of the year. Dirt's graduation ceremonies are much like a traditional graduations, one intern gives the commencement speech and all graduates receive a graduation certificate and a letter of recommendation.
Dirt has been able to sustain through the challenges COVID-19 has presented. "COVID was more difficult for the neurotypical staff than our team that has autism because if you think about it, people with autism and disabilities in general have had to deal with pretty drastic changes and obstacles their entire life. They were incredibly flexible and appreciative of the measures we were taking to keep everyone safe," said Lauren. "The fact that we have a neurodiverse staff and a staff that doesn't all think the same and operate the same I really feel like that's the reason why we've been able to make it through up to this point." Lauren made a point to thank their dedicated customers who are willing to wait in lines that are out the door every weekend. She hopes and prays that line continues with the approaching cold weather months ahead.
Dirt has plans to go international and possibly open another location here in Colorado however, those plans are on hold temporarily as the funds that were set aside for that are being utilized to keeps Dirt's door open and staff employed.
Neurodiversity is a term used to describe a diverse group of people with varying degrees of autism. The magic of Dirt is the people behind it, the employees and staff that run it, and the community that embraces and supports its mission. It is coffee with a mission and a mission of the heart.
Dirt Coffee Bar is located at 5767 S. Rapp St., Littleton, Colorado. The business hours have changed slightly due to COVID-19, they are open from 7:30 am to 5:00 pm. Their website is dirtcoffee.org. Dirt typically has a fundraiser every October or November however, this year might be a little different. They are considering their options possibly having an online auction. Keep your eyes out for more information.