Scary Stories Told in the Lounge
Halloween may have come and gone, but the holiday season has only just begun. Arapahoe Community college put on several events to kick start the holidays, and the Scary Story Contest hosted by the Creative Writing Club was one such way to get students in the spirit. Held on Wednesday, Oct. 30th, 2019, the 2nd annual Scary Story Contest was held in the lounge as students read either their own original scary stories.
There were prizes for the top three stories, and those stories could be performed as a dramatic reading, poem, song, or other verbal methods so long as time did not exceed six minutes. Writers were free to focus their stories on any topic so long as they fit the scary theme.
To start the event, club president, Rexi Jecquez, began with a reading of Edgar Allen Poe's "The Raven." This classic helped to set the tone for things to come.
After Jecquez read, she introduced the first reader and from there the story-telling began. To help fill time for those who needed a little longer to prepare, Jecquez kindly read some amusing, childish Halloween poems or stories to balance the atmosphere with a bit of levity. When all readers were finished the judges stole away to converse.
As the judges deliberated, Tess Vonfeldt-Gross entertained with a reading of "The Monkey's Paw" by W. W. Jacobs. Written in 1902, this fantastic story relies on subtlety and mystery to relay its horror, leaving much of the ending up to the imagination.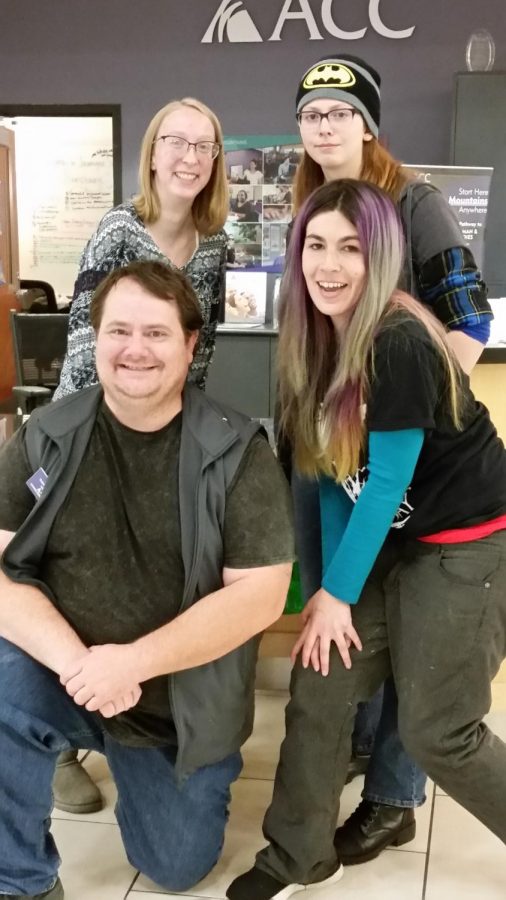 In third place was Becca Smuk, who had written a short poem about the Sluagh, Celtic soul-eaters who would come to steal the souls of those close to death. Timothy Knott came in second with a short piece inspired by Ed Gein, also known as the Plainfield Ghoul, and gave perspective on the scene after a deliberate mutilation of some innocent victim.
Coming in first was Mckenzie Marner, who wrote a story she titled, "Games." This poem focused on a group of school girls having a sleepover and playing commonplace childish games with fiendish twists. Marner's ability to turn these innocent games everyone has played into terrifying events was an undeniably subversive and toe-curling treat.
The purpose of the Scary Story Contest is to get "more student involvement, plus Halloween is fun!" explains Jecquez, looking forward to next year's event.