The Stride
Hang on for a minute...we're trying to find some more stories you might like.
On Sunday, Oct. 27, 2019, the Littleton Public School Foundation (LPSF), hosted its 24th annual fundraiser at the Littleton Museum. The Stride, included a 5k, a 10k, a kids fun run, and a wellness expo. Both the 5k and the 10k were open to all ages and participants were free to walk or run. The Stride had participants in ages ranging everywhere from 5 to 70, all of whom seemed to have a great time running and walking for a good cause. All proceeds from the run and wellness expo went to the LPSF, which in turn help fund classrooms in Littleton Public Schools. According to the LPSF website, $6 million has been raised for Littleton Public Schools through fundraising events like The Stride. This money goes towards funding programs like STEM (science, technology, engineering, and math)
Despite the cold weather and snow, The Stride had a fairly large turnout. Between the 5k and the 10k races, approximately 900 participants showed up to run and walk in the snowy, 30 degrees, morning weather. Both the 5k and the 10k followed similar paths, and along the way, participants would pass three of the Littleton Public Schools that they were helping fundraise for.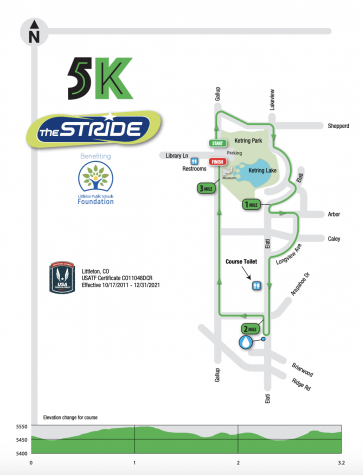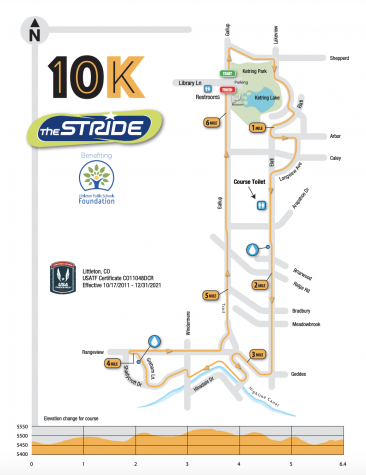 The LPSF host and participate in four other annual events similar to The Stride, that help fundraise for Littleton Public Schools. These events include the Colfax Marathon, a Spirit Celebration, 1st Bank's Colorado Gives Day,  and a Golf Tournament in partnership with the City of Littleton. They also offer other opportunities to get involved such as volunteer opportunities and donations.