Mystery Of The Missing Sushi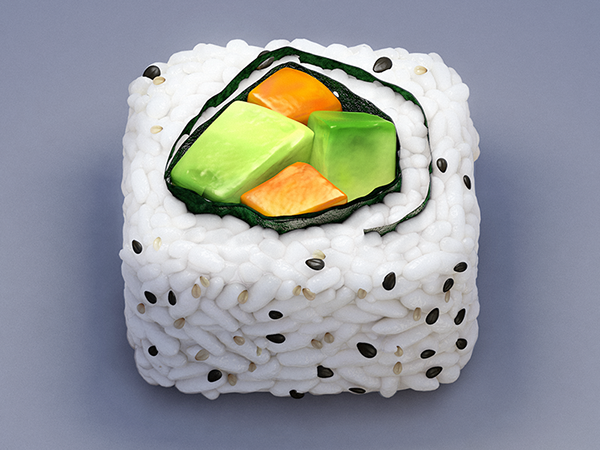 If you frequent Arapahoe Community College's Espresso Yourself Café, you've probably noticed the lack of a certain Japanese delicacy. To the dismay of many ACC student and faculty, the sushi options in the cold case of the café have been greatly diminished
Rice Bistro and Sushi, located on Santa Fe Dr in Littleton Colo. provides both fresh sushi and entrees to the café daily. But in recent months that has changed, and students who attended class in the summer months of 2019 can attest to that.
Over that summer, Espresso Yourself café and Rice Bistro temporarily suspended their partnership in serving both sushi and entrees. This was due to what can only be described by Irania Currazco, the team lead of customer service, as "a licensing issue."
Since the start of the 2019 fall semester, that licensing issue has been resolved. But if that's the case, why is there still an absence of sushi, such as the California and spicy tuna roll? That question can be solved by looking into the Food and Safety Administration's (FDA) guidelines for selling and storing fish.
According to the FDA, packaged raw and cooked fish that is ready to eat, (such as the kind found traditional sushi) must be kept at a temperature of 40 degrees or below. This normally isn't a problem when it comes to storage, for both parties (Rice and Espresso Yourself) hold to strict FDA standards.
But it turns out that isn't the case when it comes to transporting the product. Upon the daily delivery of fresh sushi and entrees to the ACC campus, the fish was not kept at the desired temperature; for only a few minutes. Even though the food is sealed and prepared according to FDA regulations, those moments out of constant refrigeration disqualifies that product from sale.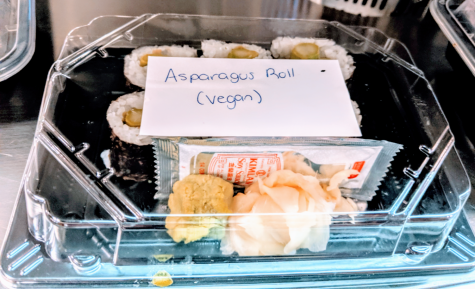 "There's not much we can do at this point." says Currazco. "But it's not a huge loss for us. We constantly had to keep an eye out on the tuna products in the cold case to make sure they were selling. Tuna just doesn't really sell well here."
Many staff and faculty member have voiced their concerns about the lack of sushi options by going to the help desk or student life. Coordinator of student engagement at Student Life, Zack Vultao, has said, "we have definitely gotten complaints about it. Official complaints are only in the single digits, but unofficially… well its getting up there."
Rice Bistro does have an array of other foods to choose from that are all still available in the café. But you really want something in the sushi category then fear not. Even though the spicy tuna and California roll aren't around anymore, you can still pick up vegetarian options like the asparagus roll and the avocado roll.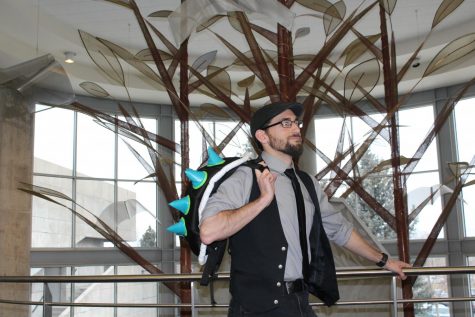 Dylan Boxer, Entertainment and Culture Editor
A veteran to the Arapahoe Pinnacle, editor Dylan Boxer is known for his quick wit and lightheartedness within the publication. When his not writing you can usually find him outside on his long-board or inside working on his next cosplay....