Giving Through Gains
Dylan Boxer, Health and Wellness Editor
November 3, 2018
Within the haystack of hate crimes and fear mongering that we're so used to tuning out, it's easy to lose track of the needle that separates itself from that negativity. Good deeds and great people still exist, but much like the elusive needle, they're few and far between the straws of scattered hay. One needle of hope is named Abdelhak Abdu Djouhri.
Abdu is a native to North Algeria and lived there until he was 25, when he immigrated to the United States looking for more opportunities, to sate his curiosity of what life was like in America, and most importantly, to learn what he could give back using what he had learned in his past.
Abdu has an extensive fitness background. He is a former boxer and kickboxer and owned his own gym in Bouira, Algeria. He also ran a calisthenics group in two states, Bouira and Boumerdes. On top of that he placed 1st in multiple boxing tournaments throughout his homeland.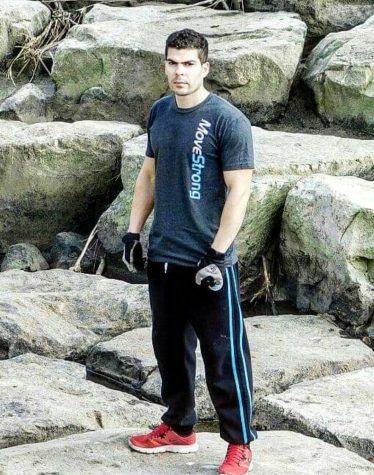 Abdu is currently the leader and founding member of the Denver Bar Squad, a small group of suburban athletes who meet at various times in multiple parks around Denver to work out and learn new fitness techniques. This group has no registration, no required meet up times, and no obligations. It's simply for those who want to improve their health and who have the time and motivation to do so; all for free.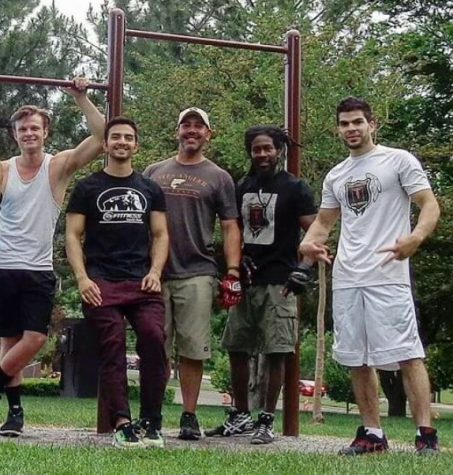 But recently Abdu has shifted his focus to helping those less fortunate: teens of foster care/group home.
In mid-June he was contacted by Raymond Ray Rodriguez, a caretaker and supervisor of the Carradine Center. Carradine Center is a group home, whose mission is stated on their website:
"Provide opportunities for developmentally disabled and delinquent youth so that they may become respectful, law abiding, and independent person(s) in their community."
Aside from being a caretaker to these boys, Rodriguez is also a boxing trainer who has recently been working out with the kids.
"I am really involved with training them, but I wanted to have someone outside of the house to work with them instead of someone who is around all the time every week," says Rodriguez.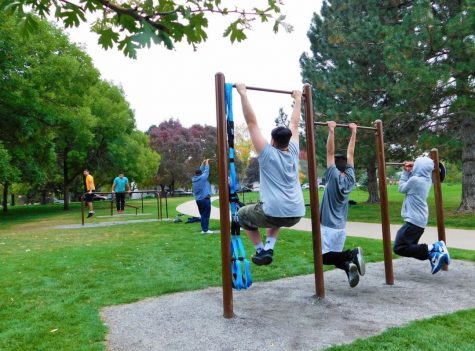 Rodriguez grew up in a similar setting to these boys and knows firsthand what they need and how to care for them on not only a physical level but on an emotional one.
"I used to be in the system as a juvenile so I feel I can relate to these kids and help them more than someone who hasn't went through what these kids are going through," explains Rodriguez. "I am educating these kids on adverse childhood experiences (ACES) and trauma informed care (TIC) so they can understand what they're going through stemmed from something they went through growing up that assisted them to make poor choices."
Rodriguez and Abdu came in contact through social media, and after conversing back and for the, they both agreed that working together for the teens would be very beneficial.
When asked about the training the group home teens Abdu explained, "I train the kids because I know the importance of physical activities and having a purpose in life, In fact, kickboxing and exercising in general changed my whole life; from being lost to having a purpose and big goals. Plus it's fulfilling, knowing I'm doing something positive to these kids that might give them better future."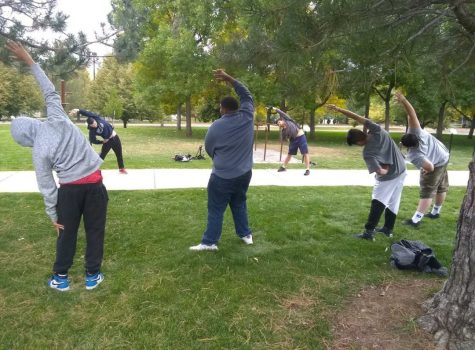 So far the kids are improving and reacting well to the regime.
"The training has definitely helped them create better coping skills and with their confidence. The kids who are bigger are excited to see themselves losing weight."
Abdu trains these teens for free and hopes that he can spread his program to other foster/group homes.
It's easy to notice the darker side of humanity; drowning in the pessimism that's being thrown around like t-shirts at a Nickleback concert. But good people and just causes still exist; these people and this experience they're offering are but one example of the better side of humanity.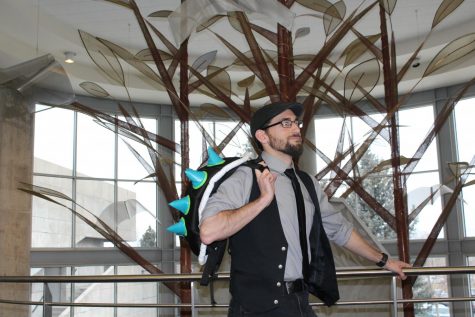 Dylan Boxer, Entertainment and Culture Editor
A veteran to the Arapahoe Pinnacle, editor Dylan Boxer is known for his quick wit and lightheartedness within the publication. When his not writing you can usually find him outside on his long-board or inside working on his next cosplay....