Wax Trax Denver
The Music, The Nostalgia… But Mostly The Music
In Denver there are few places to buy new and used music, and even fewer places to get your hands on records and cassette tapes. It is so important for any community to have access to to music in these formats, now so more than ever. The experience of these places, as well as the merchandise they offer, are extremely valuable to the music community.
Founded in 1976 and owned by Duane Davis and Dave Stidman, Wax Trax has surprisingly survived the overwhelming popularity of streaming and downloading music online. Nate, a long time employee says "It's been here so long so it's sort of an institution, well-known amongst people so it's definitely somewhere that people seek out, even if they're coming from out of town. We get people from all over the place coming in and being like 'Oh this is so cool, I've heard about this.'"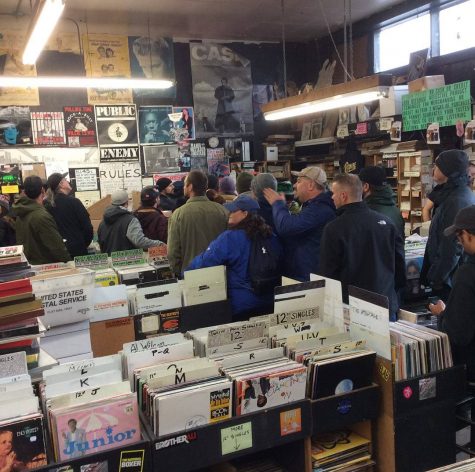 The alleyway leading up to the music store lined with apartment buildings and tall houses smelled slightly of garbage and overwhelmingly of hot pizza. Upon turning the corner it becomes clear that Wax Trax has a great pizza place for neighbours. Wax Trax is covered in upcoming concert flyers, stickers, and even art. A large mural of the late frontman Lemmy Kilmister of Motӧrhead greets pedestrians on the corner of East 13th Avenue, near Capitol Hill. There are roadblocks along the sidewalk to protect people from the zooming traffic nearby. Approaching the front of the store you find that there are actually two different stores within Wax Trax, the main store on the corner with what looks like a scrapbooked sign, and their vinyl store, with no sign but instead a gleaming gold door handle.
So why is it that this record store is so popular among the community? Why do both locals and tourists seek out Wax Trax? The answer lies within what the store has to offer to its customers. Old school music formats such as vinyl, cassette tapes, collectibles, and at this point, CDs as well. Nate says that "…some people like it as… a window to the past I guess. It's fun to collect them, some are more rare. Definitely more rare than just finding something online, available to everyone. Some of the stuff you find and you get super excited about. Vinyl died for a while in the 90s; it completely disappeared for the most part. Now it's coming back because people probably want that experience of listening to the full thing, hearing it as it was originally recorded."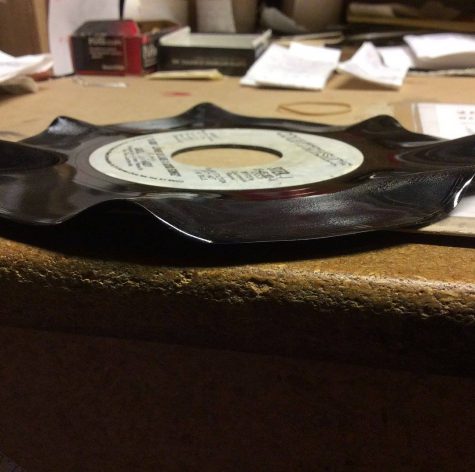 Within this cramped music store, folks from completely different walks of life mingle while searching for the same things. The old wooden floor boards creak with every step of determination to find that new (or used) piece of music. Two elderly men look through the large selection of jazz while a girl in mom jeans and a Joy Division band tee browses the rock section. Standing at the wooden counter is a young woman in fancy clothes selling her used vinyls to Nate and across the room is a punk couple looking through the large selection of cassette tapes. Within the cracking, poster plastered drywall, all these different kinds of people come together to form a community of its own: the music community.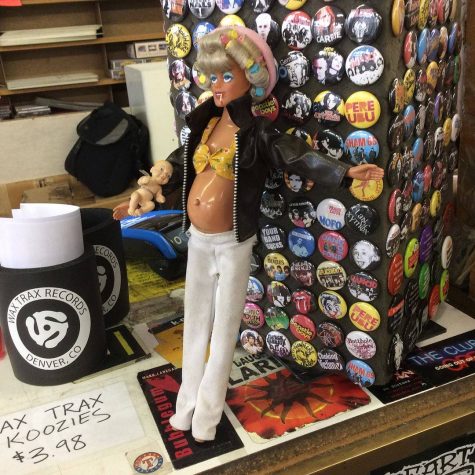 Small, local record stores like Wax Trax are so important for music. They bring so many kinds of people together and there are unlimited lessons to learn through music. Having your favorite music in a variety of forms can mean so much more than owning it; the sentimental value is perhaps the most valuable aspect of all.