Restaurant Review: Cafe Brazil, An American Perspective
"We like to keep things simple and casual here," says Tony, chef and owner of restaurant Cafe Brazil. "We create dishes highlighting the flavors from northern Brazil and the coast of Colombia, then give them a contemporary twist, both land, and sea." After only keeping dinner hours for over 25 years, owners Tony, Marla and Mauricio decided to open the doors during lunch hours about 7 months ago, and this reporter decided to give it a shot.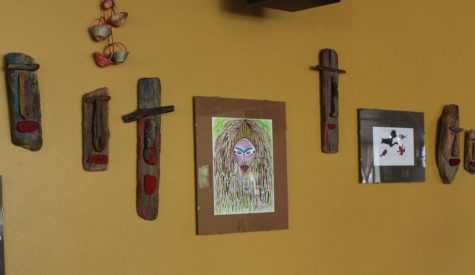 Walking into the restaurant you immediately feel a change of atmosphere around you, in a good way. The music, artwork, design and furniture are all very fitting for this type of cuisine, giving the customer that unique cultural dining experience. It was a calm lunch when I arrived; it was so relaxing and comforting for a sunny afternoon. Service was very attentive and kind. Unfortunately, they weren't too knowledgeable, perhaps because the lunch menu is new.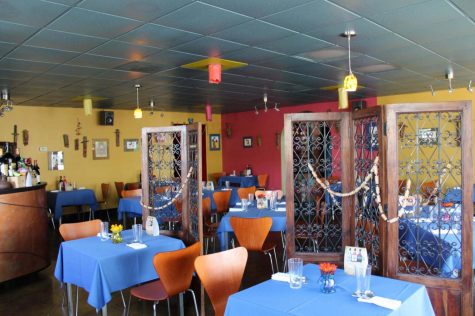 Keep in mind, the lunch menu is not big in size but it doesn't need to be. The lunch menu only offers one type of entree: Feijao Bowls. These spicy and oh-so-delicious bowls are really all you need for lunch any day, especially on a cold one. The beef brisket bowl comes with slow braised pulled beef brisket and Anasazi beans with cherub tomato salsa, white cheddar and chile de Arbol recado, all served over rice. The aged white cheddar accompanied the bowl so well that I had to ask the server to reassure me what it was. So tasty! The presentation is attractive as well.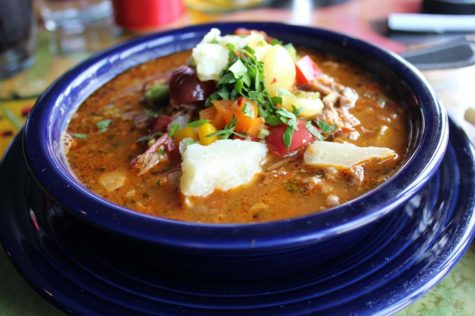 Can't forget about the sides and dessert though. For the first time, I ate fried yucca, which was a lovely combination to have with my entree. Plantains are sort of like fried bananas; they are very sweet, but you can't seem to get enough of them. And this is what foreign dining is all about: tasting new things you have never thought possible.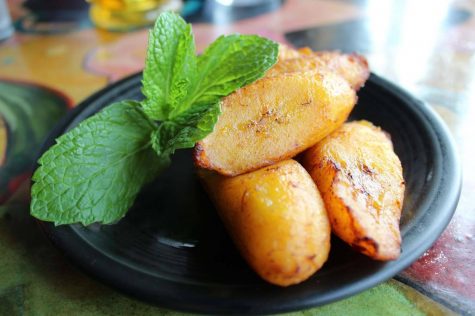 If you are looking to have lunch here, then plan ahead. Cafe Brazil is only open for lunch on Wednesday, Thursday and Friday from 11 a.m. to 1:30 p.m. Reservations are not needed for lunch.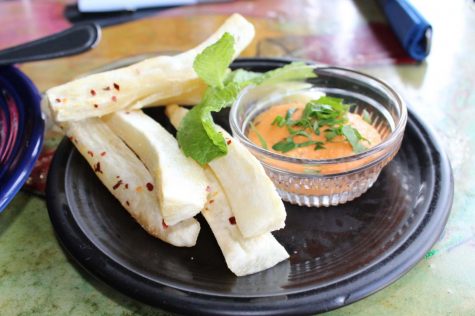 Cafe Brazil has had its fair share of media coverage. From being featured in Colorado's Westword and 5280 Magazine to making an appearance on the Food Network's, "Diners, Drive-Ins, and Dives," it is surely popular.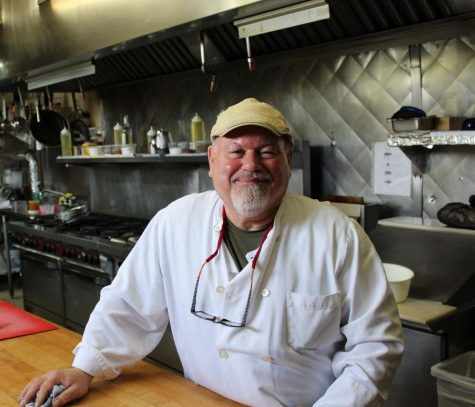 If their lunch is this good, I can only imagine how amazing their dinner is. Cafe Brazil is certainly a hidden culinary treasure.
Hours
Happy Hour
Tuesday – Friday    5 p.m. – 6:30 p.m.
Friday & Saturday    9 p.m. – 10:30 p.m. 
Dinner Hours
Tuesday – Saturday   5-10 p.m.
Reservations Recommended
Lunch Hours
Wednesday- Friday 11 a.m.- 1:30 p.m.
Rum Room Hours
Tuesday – Friday     5 p.m. – closing
Saturday    5 p.m. – closing
Make reservations on their website or call 303-408-1877
Cafe Brazil
4408 Lowell Blvd
Denver, CO 80211