Restaurant Review: The Platte River Bar & Grill
Santa Fe Drive is the only obstacle separating Arapahoe Community College and a delicious bar and grill. Right across the street from ACC resides a hidden Littleton gem known as the Platte River Bar & Grill.
Upon entering the grill, you will immediately notice the energetic and loud atmosphere, even on a Tuesday night. Also, their retro take on a cabin design is pulled off well.
With the full-service bar, regulars seem to be common here. Seating is widely available inside and outside, making wait times very rare.
The restaurant's service is impressive. On my visit, the restaurant was packed, but I was noticed quickly by the attentive staff and was seated immediately. The waitress was friendly, and our beverages were refilled throughout the night. We were also checked on regularly, despite the fact that the restaurant was genuinely busy at the time. The food I ordered showed up surprisingly fast, 10 minutes or less. I was in and out within an hour. Service and management did a phenomenal job of taking care of our table.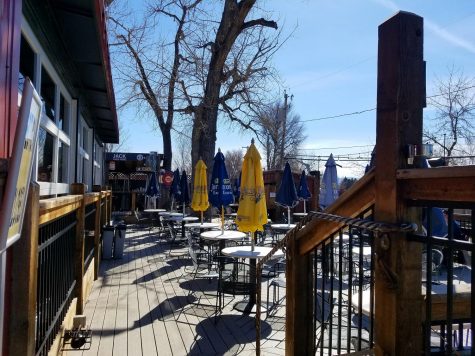 The food here is mouth-watering. Both my brother and I ordered the bacon cheeseburger with BBQ sauce. Just looking at the glistening bacon was nearly enough to satisfy me, but then I took my first bite. The 100 percent Angus beef patty was cooked to perfection and paired well with the fresh toppings and well-seasoned fries. The flavors combine very well in this dish. It's definitely my go-to here.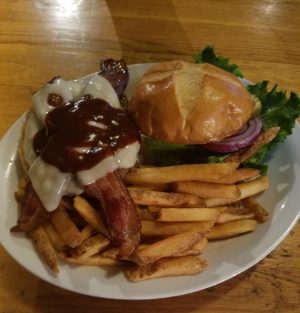 If burgers aren't your thing then no need to worry, The Platte offers many other items from wraps to Mexican cuisine. The menu has a dense variety of options and customers should not worry about finding something they'll enjoy.
No item here is priced over $18, making The Platte my top cheap-eatery in Littleton for college students. Happy hour occurs 2-6 p.m. Monday through Friday and 10 p.m to close daily. Happy hour specials on grub and beverages are offered. Plenty of parking is available as well.
The only miss I experienced here was that the chile relleno appetizer was a little small portioned. But other than that, the appetizer was delicious.
The Platte has a long history in the community. They took over the Horseshoe Inn in 1984. Since 2006, the restaurant has supported The Iron Pigs Motorcycle Club in their fight against cancer. They regularly host live music, poker, trivia and other events.
Overall, the Platte River Grill is a must visit for Arapahoe Community College students and residents of Littleton.
4 out of 5 stars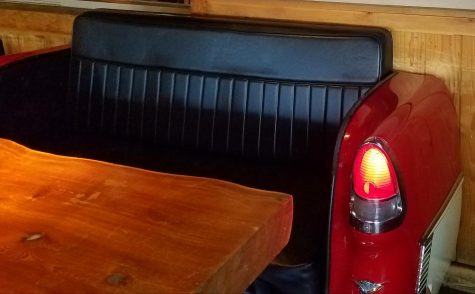 Events:
Live music– See calendar here.
Poker League every Monday and Tuesday night 7 p.m. to midnight- Over $175 in cash and prizes every night.
Jammin Trivia every Tuesday night 7-9 p.m.– Come partake in a trivia contest, every Tuesday night, with family-friendly trivia questions. Test your knowledge and compete against other teams for $75 in prizes.
Hours and website:
| | |
| --- | --- |
| Wednesday | 11 a.m.–1:20 a.m. |
| Thursday | 11 a.m.–1:20 a.m. |
| Friday | 11 a.m.–1:20 a.m. |
| Saturday | 10 a.m.–1:20 a.m. |
| Sunday | 10 a.m.–12:00 a.m. |
| Monday | 11 a.m.–1:20 a.m. |
| Tuesday | 11 a.m.–1:20 a.m. |
Leave a Comment