Not Your Grandma's Tea Shop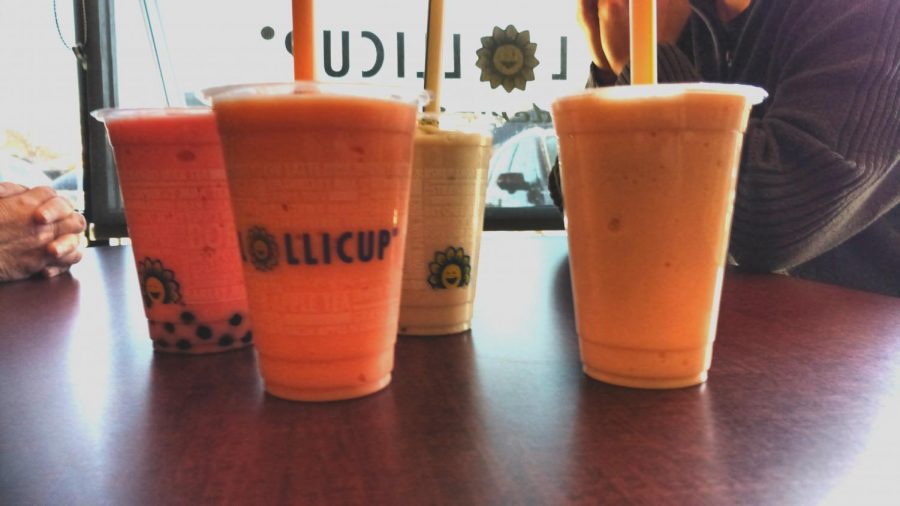 When one mentions tea, thoughts of towering steam escaping from a porcelain cup typically come to mind; the calming aroma of jasmine or bergamot filling the room. Normally, those would be the correct assumptions but not this time. In Denver, on 1589 S. Colorado Blvd., is a tea shop named Lollicup, and it breaks the rules of what most people think tea should be.
Lollicup specializes in what is called "bubble tea" or "milk tea," as some others call it. Bubble tea is a Taiwanese delicacy where pearls of sweetened tapioca, called boba, are added to sweet iced tea which contains milk or a milk alternative. This exotic treat originated in Taiwan during the 1980s but didn't popularize until the 1990s in the Unites States. Lollicup in Denver has been open since 2003 and has made a name for itself when it comes to bubble tea.
The entire experience of Lollicup is like walking into a friend's party that has already been going for several hours. The music is pumped up to set the exciting atmosphere but still ambient enough to be in the background. The walls are painted with paraphernalia from a slew of fandoms such as Studio Ghibili, Star Wars, and Rick and Morty. They also have shelves of manga comics that line the counter for those who are interested.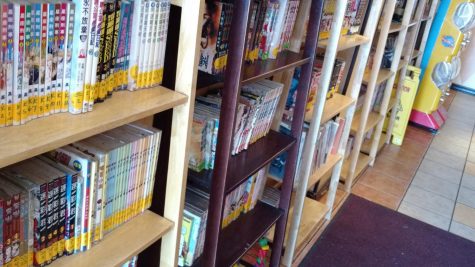 The staff is incredibly friendly and knowledgeable and can help you navigate the extensive menu. Don't be intimidated by the choices. They're actually very simple.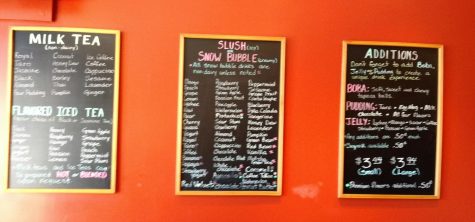 If you're looking for a standard iced tea, the milk tea and flavored iced tea selections are what you want. Their flavors range from bold and creamy, like royal tea, a sweet black tea with nondairy milk, to crisp and exotic, like kiwi or mango.  
If you're looking for more of an icy or creamy consistency, then a slush or snow bubble is more your taste. Choosing this route will open up your flavor selection quite a bit. Not only will you have access to most of the other tea choices, but flavors like avocado and peppermint become available as well.   
Next, pick your additions. Here's where ordering can get a little tricky. Additions are extras you can add to the bottom of your drink to really make it your own. The choices are boba, pudding and jelly.
As mentioned earlier, boba are sweetened tapioca pearls. They have the consistency of gummy candies and are black in color. Don't let that deter you; these squishy little treats are the most popular additions to drinks at Lollicup.
As far as the other additions go, most people immediately think of Smucker's and Snack Pack when they see the names jelly and pudding. That's a common misconception. The jelly is more like a gelatin consistency and the pudding is more of a custard. These might seem like odd things to slurp up through a straw, but it's actually quite refreshing. Label this under the don't-knock-it-till-you-try-it category.
Lollicup is not only home to exotic teas but also a destination for a snack. Authentic steamed buns can be purchased to accompany your various bubble tea combinations. Steamed buns are a bread-like treat, roughly the size of dinner rolls. Traditionally, they are stuffed with a filling of sweet red bean paste, meat or vegetables. The buns at Lollicup come in a few varieties and are steamed or pan-fried fresh to order. Sweet treats, like cookies and taffy, can also be bought along side your order.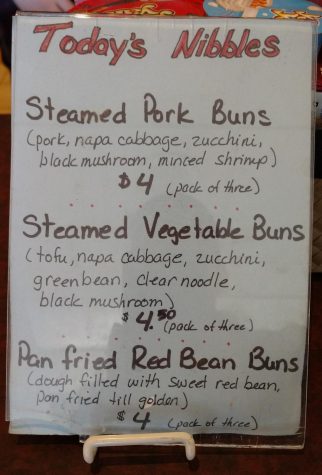 Overall, Lollicup helps represent not only the growth and change but the diversity of tea culture. The authenticity this establishment brings to the art of bubble tea can only be understood by tasting it. The atmosphere Lollicup creates is electric, the staff is very friendly, and the drinks are outstanding. With so many combinations to order, it's improbable that you could get tired of the variety Lollicup offers.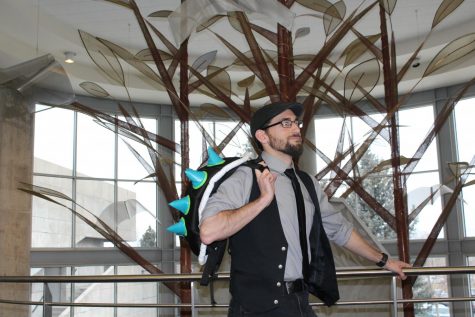 Dylan Boxer, Entertainment and Culture Editor
A veteran to the Arapahoe Pinnacle, editor Dylan Boxer is known for his quick wit and lightheartedness within the publication. When his not writing you can usually find him outside on his long-board or inside working on his next cosplay....