IN-TEA, The Place To Be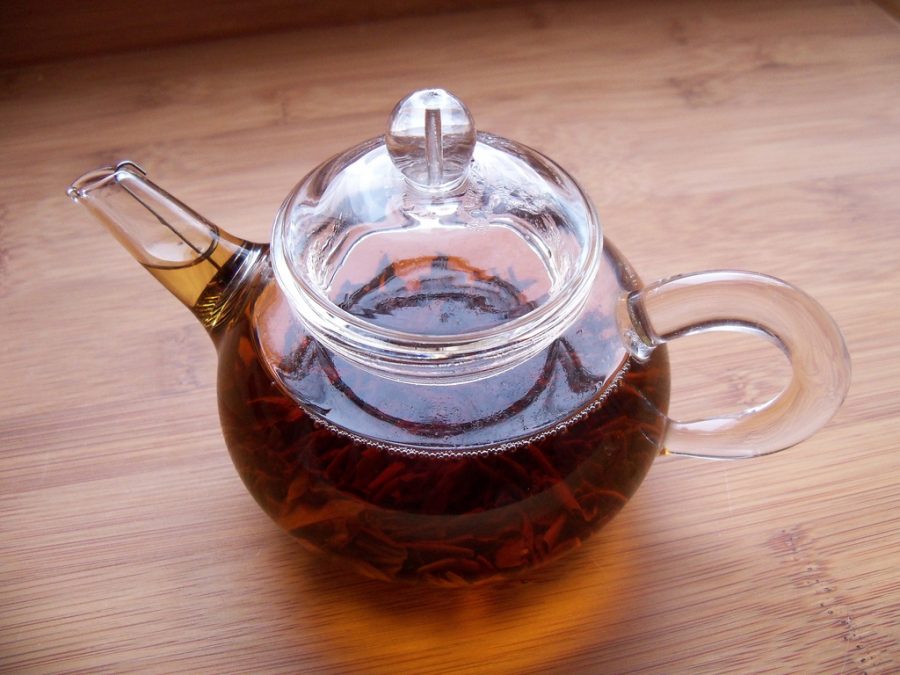 In this caffeine-fueled society, it's easy to get your fix of energy from your nearest Starbucks, located on what seems to be every street corner or shopping center. But for those few people that enjoy a quiet place to sit and a cup of tea to enjoy, look no further! A mere half mile from Arapahoe Community College's main campus lies a hidden gem. Located on 2440 W. Main St. lives a quaint little tea house called iN-TEA.
Walking in, you are greeted with wind chimes jingling as the door opens, a symphonic reminder that you've left your hectic routine and entered into a brief moment of bliss. A smorgasbord of local honeys and tea-brewing accessories catches your eye with their colorful arrangements and captivating contraptions. Paired with the smell of ever brewing teas steeping in the store, it's obvious that "we're not in Kansas anymore." Behind the counter, towering wall of teas reaching to the ceiling. Almost any brew imaginable, available upon request.
Those who have heard of this gem know exactly how different this place is. It truly caters to the ever-growing population that believes tea is the superior beverage. The nation's tea market has more than quadrupled within the past 20 years. It has gone from a 2 billion dollar industry in the U.S. in 1990 to a colossal 10 billion dollars last year, according to the U.S. Tea Association. Not only is our country increasing tea consumption, but so is the world overall.  According to the U.S. Department of Agriculture, countries such as China and India have increased imports of tea by 70 percent within that same 20-year time span.
For those who are not familiar with tea drinking but want to dive into the world-wide growing trend, iN-TEA is a great place to start. Their experienced workers help to hone in on your exact taste to find the exact flavor you're looking for from their 157 ever-changing tea varieties. One hundred fifty-seven different teas can be a bit overwhelming, but fret not. They start out slow. They'll start by asking you questions like "hot or iced?," "caffeine or decaf?" and "bold flavor or subtle flavor?" until your perfect handcrafted beverage is brewed to your exact palate.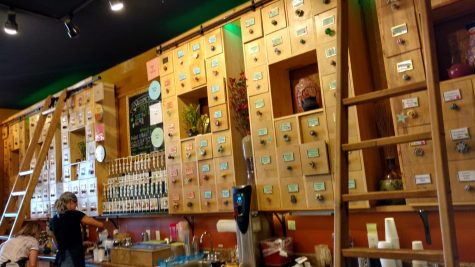 "The teas we offer are changing all the time," says Landon Pixlet, a seasoned tea connoisseur and shift lead at iN-TEA. "Next week we are introducing a blueberry jasmine green tea."
But iN-TEA doesn't just specialize in beverages, they also have an assortment of light fare for those who like to graze while they sip, perfect for hunkering down with a book to read or a friend to chat with. IN-TEA carries a variety of local pastries from bakeries, such as Taste of Denmark and Share Good Foods, ranging from strudels to muffins. Sandwiches and salads are also available which makes this location great for a lunch spot even when you're on the go.
IN-TEA also holds various awards for its excellence. They were voted Number One Best Tea House by ABC Channel 7's A-list during 2009, 2010, 2011 and 2014. In 2016, they were also recognized by Yelp for their above satisfactory performance.
Unlike those loud, espresso-fueled Starbucks that overcrowd our streets, iN-TEA truly embodies the experience of sitting down having a drink. They remind us that it's okay to relax with a beverage and to take it easy.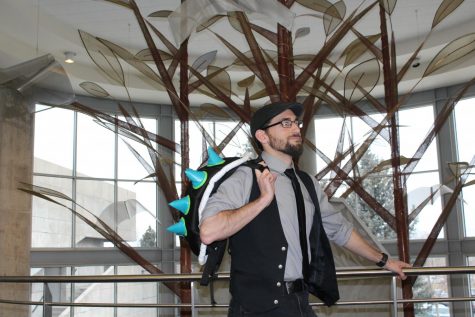 Dylan Boxer, Entertainment and Culture Editor
A veteran to the Arapahoe Pinnacle, editor Dylan Boxer is known for his quick wit and lightheartedness within the publication. When his not writing you can usually find him outside on his long-board or inside working on his next cosplay....