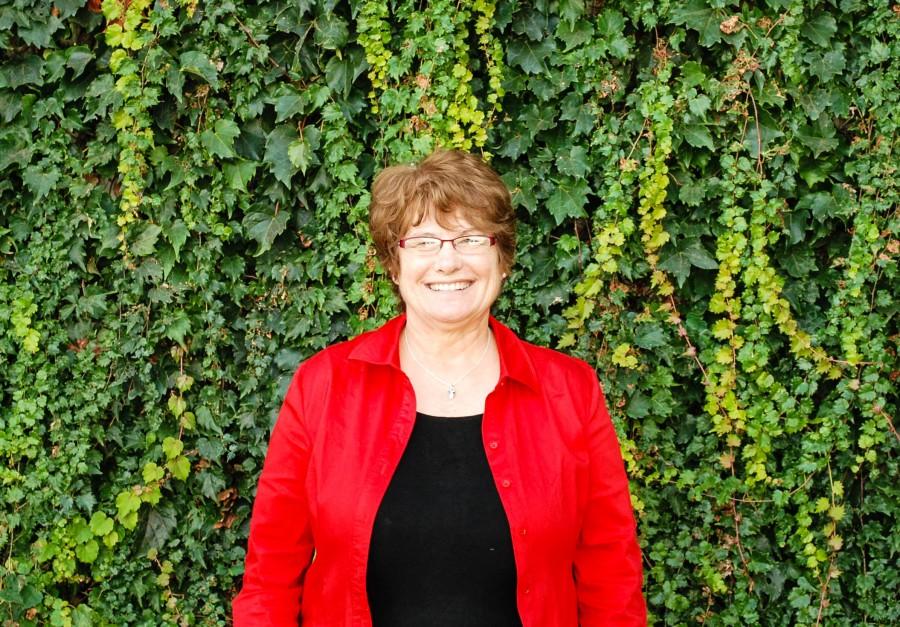 Geraldine Smith is a reporter for the
Arapahoe Pinnacle
. She is a second-year, non-traditional student at ACC.  (Her grown children have to help with some of the technology and a lot of the math.)
Often the oldest in class, she feels she learns so much from the traditional students, and she hopes they can benefit from some of her hard earned wisdom.  She is fascinated by their wide-ranging interests and the breadth of their knowledge. And, she finds them to be just plain fun.
Geraldine will graduate in the spring with her Journalism degree and hopes to transfer to Metropolitan State University of Denver to continue her studies in journalism.
She currently does freelance work for the
Parker Chronicle
and a company in Denver.
As for Geraldine's real passion (beyond her grandchildren and writing), John Muir said it best: "The mountains are calling and I must go."
Geraldine Smith, Reporter, Arapahoe Pinnacle
May 03, 2016

ACC to offer new degree in Fermentation Sciences

(Story)

Apr 26, 2016

DemoSat team balloon tests Colorado ozone levels

(Story)

Apr 26, 2016

2016 Writer's Studio's Annual Spring Literary Festival spot on again

(Story/Media)

Apr 19, 2016

Recording a Glimpse into the Past

(Story/Media)

Mar 01, 2016

SPJ — BFF to the Journalism Student

(Story)

Mar 01, 2016

ViTaL the new buzzword on campus

(Story)

Feb 16, 2016

Emergency drills a waste of time? Think again

(Story)

Feb 09, 2016

Authors reveal sometimes rocky path to publishing a book

(Story)

Feb 09, 2016

Faculty Member of the Year: Innovative Educator John Hall

(Story)

Dec 09, 2015

Pinnacle advisor leaves ACC and students with a lasting impression

(Story)

Dec 02, 2015

ACC students' experimental balloon goes to edge of space above eastern Colorado

(Story)

Dec 02, 2015

At this impressive ACC exhibit, patrons are asked to touch the art to get to know it

(Story)

Nov 10, 2015

ACC veterans have USO-inspired resource center, a place to relax, study, snack

(Story)

Nov 03, 2015

New campus safety booklets to be placed in classrooms over break

(Story)

Nov 03, 2015

ACC to accept more selected online course work in degree, certificate programs

(Story)

Oct 27, 2015

ACC Foundation's 'Grapes to Grads' set for Nov. 12 in Highlands Ranch

(Story)

Oct 27, 2015

CCCS President McCallin outlines accomplishments, goals for state's community colleges

(Story)

Oct 27, 2015

International visitors study concept of 2-year college, how it works with community

(Story)

Oct 20, 2015

2D isn't enough at Art & Design Center: 3D is the future

(Story)

Oct 13, 2015

Student scientists work toward November launch of instrument package in NASA-related program

(Story)

Oct 13, 2015

ACC has safety rules, and it encourages all to be familiar with them

(Story)

Oct 05, 2015

President Diana Doyle to students: Please help us help you succeed

(Story)

Oct 05, 2015

Woody Guthrie's focus helps us see 28 'invisible' people — 67 years later

(Story)

Oct 05, 2015

The Arapahoe Pinnacle is born, thanks to many, including President Doyle

(Story)

Oct 05, 2015

Veteran journalists discuss coverage of race in America at ACC

(Story)