Sanctuary Cities: Another Executive Order Bites the Dust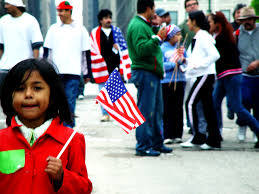 For the umpteenth time in his short-lived Presidency, Donald Trump has had part of an executive order blocked, by a US Court Judge on the grounds that the order does not reflect the values of America.
By issuing a nationwide injunction on Tuesday, April. 25, District Judge William H. Orrick III of San Fransisco, concurred with the plaintiff, Santa Clara County, arguing that to strip supposed sanctuary cities of federal funding, should they refuse to comply with national immigration laws, is potentially unconstitutional.
Last month, a federal judge in Hawaii struck down President Trump's plan to temporarily suspend immigration from six majority-Muslim countries.
Executive orders are legally binding orders mandated by the President, acting as the head of the Executive Branch, to Federal Administrative Agencies.
While most executive orders are intended to direct federal authorities and officials in their execution of congressionally established laws and policies, quite often they have been used to guide agencies in directions contrary to congressional objectives.
In the case of Executive Order: Enhancing Public Safety in the Interior of the United States, the terms laid out therein are deemed inherently ambiguous by reason those sanctuary cities or jurisdictions are never clearly defined. As a result, many cities and counties across the country are uncertain about their status.
Moreover, it is Congress, not the president, that has the constitutional authority to withhold or attach conditions to federal funds from state and local governments.
The contentious intentions of Trump's executive order, are to enforce  8 U.S.C. Section 1373 – a law stipulating that a Federal, State, or local government entity may not prevent government officials from sending or obtaining information, regarding the citizenship or immigration status of any individual, to the Immigration and Naturalization Services.
However, a long-standing Supreme Court precedent decreeing that the federal government may not impose conditions on federal grants would render Section 1373 without merit.
Although Democrats yield little clout nowadays at the state and federal levels, they do still run the show on the municipal level. From coastal New York to inland Denver, 17 of the 20 big-city mayors are all democrats with a soft spot for families.
These democratic municipal leaders, nonetheless, are starting to feel the pinch from President Trump who continues to threaten them and their cities if they refuse to collaborate with the feds; particularly, the black-clad agents of Immigration and Customs Enforcement.
When Federal officials identify undocumented immigrants in local detention for deportation, they typically request local authorities to detain these persons an extra 48 hours in order for ICE agents to obtain a warrant, initiating the deportation proceedings.
Often refusing these 'detainer requests,' citing that it violates the fourth Amendment, local officials have been accused by Attorney General Jeff Sessions, among others, of harboring 'removable aliens.'
According to the Attorney General in a press conference last month, "Countless Americans would be alive today" were it not for sanctuary cities.
As of March. 20, in compliance with Trump's Executive Order on alleged sanctuary jurisdictions, ICE has begun to issue weekly reports on rejected detainer requests and the urban leaders who do not hold immigrants eligible for deportation long enough for federal agents to yank them away.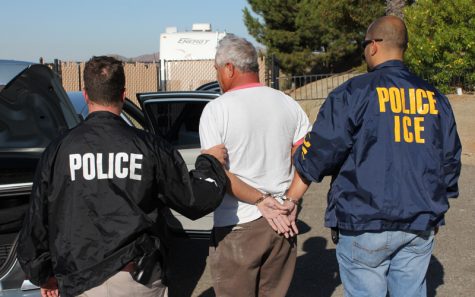 By casting a wider net, the executive order intends to target a broader group of undocumented immigrants for deportation. While previously the law called for the removal of undocumented convicted criminals, the new order demands the "removal of those who have committed acts that constitute a chargeable offense, or pose a risk to public safety in the judgment of an immigration officer."
Local law enforcement, as well as politicians, point out that honoring ICE detainer requests would scare off many people who would otherwise cooperate with police on crimes.
In Denver, ICE Agents loitering in courthouse corridors, ready to pounce on unsuspecting individual – arrest warrant or not – had been requested by Mayor Michael Hancock to stay away from courthouses and schools.
In a letter addressed to Jeffrey D. Lynch, acting Field Director at the ICE office in Centennial, the Mayor counseled, "Identifying yourselves as 'police' confuses and erodes the trust between our local police and the immigrant community endangering the community at large."
Yet in compliance with federal law, Denver's position is more nuanced than cities like Chicago or San Fransisco. The Mile-High City notifies the feds when a serious offender is about to be released and honors ICE warrants.
Caught between a rock and a hard place, a sense of mistrust confounded by uncertainty continues to loom over cities across continental America as the fate of many lives hangs in the balance.
Leave a Comment